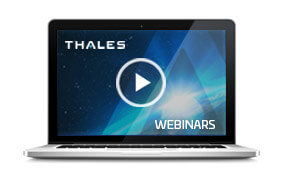 Securing IoT Data: Compliance, Privacy, And New Regulations - Webinar
As the Internet of Things (IoT) becomes ever more ubiquitous, organizations need to ensure that the solution they deploy to protect their infrastructure can effectively scale to secure exponentially growing volumes of data - in compliance with evolving security regulations. The Mirai botnet that launched the largest DDoS attack (to date) earlier this year is a prime example of this need for companies to stand up and take notice.
This webcast will examine key drivers for why organizations need to protect IoT data, as well as methods for securing the data within this growing ecosystem. Important aspects concerning data security compliance, privacy, and the new General Data Protection Regulation (GDPR) will also be discussed.
Speakers: Andrew Lance, Jay Irwin - Dir Teradata Center for Enterprise Security,
Shawn Tuma, Cybersecurity & Data Privacy Partner, Scheef & Stone, LLP
Watch On Demand