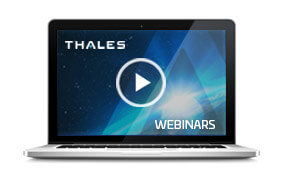 Webinar: Protecting Data In Line With The Australian Data Breach Notification – A Best Practice Guide - Webinar
Organisations in Australia now have a renewed focus and urgency on the protection of personal information assets with the proposed mandatory data breach notification laws back in the forefront of Australia Parliament priorities.
With cybercrime and cyber threats exponentially increasing, organisations need to ensure their data security strategy is both comprehensive and stringent enough to deal with internal, external threats, audits and legislation.
This webcast will explain and guide organisations in order to effectively prepare for the forthcoming legislation but to also better prepare your business to thwart the on-going cyber risks it faces daily.
During the session, you will:
Understand how the complexity and sophistication of cyber threat can damage your business
Outline the proposed data breach notification and what it means for your business
Highlight a best practice approach to safe-guarding your data
Speakers:
Brian Grant, Regional Sales Manager and Country Manager, Vormetric ANZ
Marta Ganko, Client Manager, Privacy and Data Protection Lead, Cyber Risk Services, Deloitte Touche Tohmatsu
Watch On Demand