Simply click and deploy.
It's that easy on the Thales Data Protection on Demand Marketplace.
Thales Data Protection on Demand, the online marketplace for all of your data protection needs, is just a click away. The marketplace has a menu of security applications ranging from digital signing to key brokering. Just click and deploy the protection you need, provision services, add security policies and get usage reporting in minutes.
How It Works


2. Click on the services you need.

3. Configure services with web-based wizard.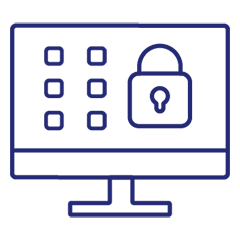 4. Apply security to a wide range of use cases.

5. Scale up capacity and services as needed.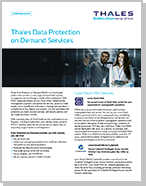 Thales Data Protection on Demand Services - Solution Brief
Thales Data Protection on Demand (DPoD) is a cloud-based platform that provides a wide range of Cloud HSM and key management services through a simple online marketplace. With DPoD's extensive platform of Luna Cloud HSM, CipherTrust Key Management, payment, and partner-led...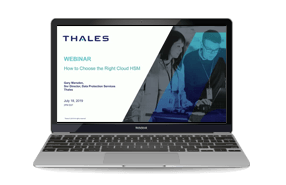 Choosing the Right Cloud HSM - Webinar
Join us as we discuss the complexities of managing native cloud HSMs separately, leading to islands of security with different features and rules for each.