Leveraging the cloud
without giving up control
The cloud offers organizations many benefits including scalability, cost-savings and improved collaboration. However, data breaches in and from the cloud are a real risk due to operational complexity caused by using many cloud providers.

How Thales Can Help

Simplify your cloud security
With a centralized approach capable of protecting and controlling access to your data across all cloud environments. Rely on Thales to help you take control of your cloud security.

Increase operational efficiencies
Our platforms can be used to simplify data security operations with centralized control, data protection and access management to your cloud environments.

Be agile with efficient control
Data breaches in, and from, the cloud are a risk and as every cloud provider operates differently, a centralized approach to data security can deliver efficiencies and agility.
Resources to Help You Take Control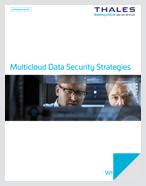 Multicloud Data Security Strategies
Get the White Paper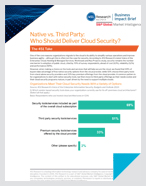 451 Research: "Native vs. Third Party: Who Should Deliver Cloud Security?"
Get the Report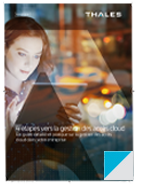 4 Steps to Cloud Access Management - eBook
Get the eBook
Analyst Insight on Cloud Security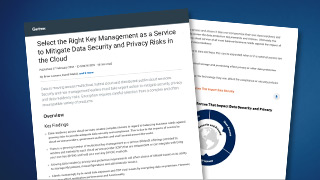 Gartner Report: Select the Right Key Management as a Service to Mitigate Data Security and Privacy Risks in the Cloud
"According to Gartner, by 2024, the increasing impact of international data residency and privacy requirements will result in more than 40% of organizations adopting multicloud KMaaS over native cloud service provider KMaaS, up from less than 10% today."
This report explains the scenarios of when organizations must review whether the protection and key management provided by each cloud service provider is adequate or should be integrated with, or replaced by, multicloud KMaaS vendor products.
Flexibility meets security with AWS External Key Store
Maximize choice from a single console, manage Native, BYOK, HYOK keys across clouds.
Read More
How Thales Can Help Secure Your Data in Any Cloud
30-day Free Trials of our Cloud-Based Solutions
Additional cloud resources and offerings