Cloud Partner Program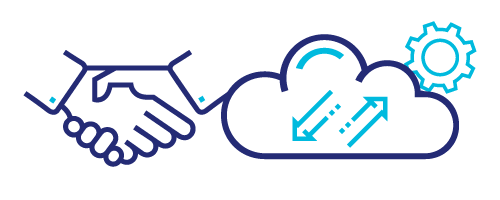 As part of the Thales Accelerate Partner Network, the Cloud Partner Program introduces a focused opportunity for you to grow your business with a solution that offers promotions for new business and an opportunity to sell services that accompany Thales Products.
Take advantage of accelerated training for your sales and technical staff with a combination of on-line remote learning and shadow resources to ensure happy customers.
The Thales Accelerate Partner Program has been built to offer access to a portfolio of the industry's most innovative IT security solutions, along with support and benefits specifically designed to match your business model and business goals.
Become a Cloud Partner
COMMITMENT TO PARTICIPATION IN THE CLOUD PROGRAM
Requirements
Approved Reseller or MSP in the Thales Accelerate Partner Network and in good standing with Thales.
Designate a primary resource to support the success of the Accelerate Cloud Program.
Attend Cloud Solution Selling Workshop.
Become Thales Service Delivery Partner.
Complete jointly agreed Business Plan.
Benefits
Recognized as "Value Added Cloud Partner".
Partner badge, visible on partner locator.
Dedicated content page on the partner portal.
Access to Cloud Advisory Partner Council.
Dedicated Marketing Campaigns.
Complete your Cloud Partner Program Application

Please complete the form to submit your application to apply to become a Thales Cloud Partner on behalf of your organization.
Once we receive your application, it will be reviewed and approved before your organization is accepted into the Cloud Partner Program.