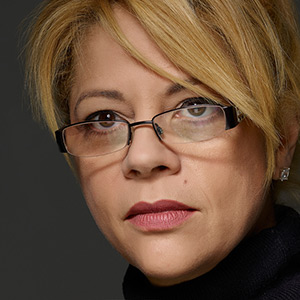 About Neira
Brought to you by Thales and hosted by Neira Jones
Business advisor on all things fintech, regtech, cybercrime, information security, regulations & digital innovation
This podcast series explores the technologies, people, and processes behind information security. We'll delve into topics like data security, remote access and digital transformation, as well as the people and technology that make it all work behind the scenes. We'll speak to Thales and industry experts to bring you fresh perspectives on how to navigate the world of cloud security.
About Neira Jones
Neira advises organisations of all sizes on payments, fintech, regtech, cybercrime, information security, regulations (e.g. PSD2, GDPR, AML) & digital innovation. With more than 20 years in financial services & technology, she believes in change through innovation & partnerships and always strives to demystify the hype surrounding current issues. She enjoys her work as a strategic board advisor and non-executive director. She also provides coaching, training/e-learning, speaking, payment security expert witness services, and helps with M&As cybersecurity due diligence. She likes engaging on social media & regularly addresses global audiences in person or virtually.
She is the 1st Advisory Committee member for PCI-Pal, a global leader in secure payments & chairs the Advisory Board for mobile innovator Ensygnia. She is proud to be an Ambassador for the Emerging Payments Association and a friend of the Global Cyber Alliance. You'll find her on the Refinitiv list of Top 100 Influencers in Financial Services, the Planet Compliance Top 50 RegTech Influencers, the SC Magazine list of the UK's 50 Most Influential Women in Cyber-Security 2019, the Cybersecurity Ventures Women Know Cyber 2019 (100 Fascinating Women Fighting Cybercrime), the Jax Finance Top 20 Social Influencers in Fintech 2017, the City AM Powerful Women in the City List, the Richtopia Top 100 Most Influential People in Fintech. Tripwire nominated her "Top Influencer in Security To Follow on Twitter" in January 2015, CEOWorld Magazine nominated her Top Chief Security Officer to Follow on Twitter in April 2014, she is the Merchant Payments Ecosystem Acquiring Personality of the Year 2013, the SC Magazine Information Security Person of the Year 2012 and is an InfoSecurity Europe Hall of Fame alumni. She was voted to the Top 10 Most Influential People in Information Security by SC Magazine & ISC2 in 2010 & has served on the PCI SSC Board of Advisors for 4 years. She is a British Computer Society Fellow.
Neira has previously worked for Barclaycard, Santander, Abbey National, Oracle Corp. and Unisys. Her clients span industry sectors, including financial services, fintech, retail, legal, consulting, information security & technology.
She loves technology and cars...
We invite you to subscribe to Security Sessions, a podcast bringing you insights from industry experts on the latest cloud & data security news and trends.
Listen to the Latest Podcast
Series 2 - Episode 2:
Evolution of Cloud Security: From Shared Responsibility to Shared Fate
The rapid adoption of digital technologies and remote or hybrid working is now an accepted part of society. The pandemic forced companies to adapt swiftly and many have turned to the cloud to help their digital acceleration. According to McKinsey cloud adoption has been accelerated by three years compared to pre-pandemic adoption rates. Gartner is also estimating that spending on public cloud services will exceed $480 billion next year.
In this episode, Sebastien Cano of Thales and Sunil Potti of Google join host Neira Jones to discuss the key challenges of more workloads and data being moved to the cloud in our new hybrid world, and how Thales and Google Cloud are working together to enable customers to fulfill their part of the shared responsibility model for cloud security.
Learn More about the Evolution of Cloud Security.
---
Our Guest Speakers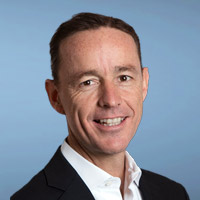 Sebastien Cano
Senior Vice President
Cloud Protection & Licensing at Thales
As the Senior Vice President of Thales Cloud Protection & Licensing, Sébastien Cano leads a global business focused on helping organizations and the most respected brands in the world protect their most sensitive data, secure the cloud, and create more value for their software in the devices and services used by billions of consumers every day. He is responsible for the business and strategy for the company's industry-leading data encryption, identity and access management and software monetizations solutions.
Over the past twenty years' Sébastien has proved himself as a global leader of high growth businesses in the highly competitive security, telecommunications and financial services industries. Previously, he served as Executive Vice President of Gemalto's Enterprise & Cybersecurity business unit. Prior to that he was President of Gemalto North America (2014 – 2016), responsible for all business operations across the region, and before that he managed the company's Telecommunications Business Unit in North America for five years. During these two previous assignments, he led the transformation of Gemalto into a leading provider of software, solutions and services to Fortune 500 Corporations.
Prior to these positions, he served Gemalto in a number of leadership roles including SVP Convergence Business Group in France, VP of Operations in Brazil during the country's EMV migration and General Manager of the Telecommunications Business Unit for southern Europe.
Sébastien has a master's degree in Technology Management from Grenoble École de Management.

linkedin.com/in/sebastiencano
---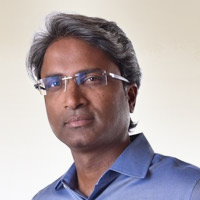 Sunil Potti
Vice President and General Manager, Google Cloud
Google Cloud
Sunil Potti is General Manager and Vice President of Cloud Security at Google Cloud. In his role, he focuses on bringing the best of our Google Security practices to the GCP platform and our enterprise customers. 
Prior to Google Cloud, Sunil served as the Chief Product & Development Officer at Nutanix, and previously as its Senior Vice President of Engineering and Product Management. Before Nutanix, Sunil led the Citrix NetScaler business for over five years of record growth. He has a B.E. in Computer Science from Osmania University and an M.S. in Computer Science from Pennsylvania State University.

linkedin.com/in/sunilpotti/
Listen to Previous Podcasts
Series 2 Podcasts
Episode 1: The 2021 Thales Access Management Index
The shift to remote working and the acceleration of cloud-based services have put a strain on identity and access management infrastructure. As remote access becomes the norm rather than the exception, many organisations need to evolve their security approaches in a world where there is no longer a defined perimeter, according to the 2021 Thales Access Management Index.
In this first Thales Security Sessions episode of series 2, François Lasnier, VP Authentication and Access Management Products at Thales, joins regular host, Neira Jones, to talk through the key findings of the report. They will discuss how COVID has introduced new security concerns around remote working, and explore some of the key challenges of trusted access in a cloud-first world.
Series 1 Podcasts
Episode 1: Real Threats for Real People – What has the pandemic taught us?
Are businesses being forced into digital transformation too quickly and therefore cutting corners? How to businesses adapt to the changing threat vectors as more valuable data gets pushed further out into the infrastructure due to remote working? These are some of the questions we are exploring with guests Rick Robinson and Todd Moore.
Learn More About Remote Access Challenges and Insider Threat Security
Episode 2: More digital, more risk: where is the trust?
More digital, means more ecommerce, more digital payments, more financial fraud and cybercrime and ultimately more risk. Many organisations within the payment sector are being pushed into digitisation more quickly as they move to operate online to keep cash flow – without doing necessary due diligence on the best solution or vendor and with security not really on their agenda. These are some of the issues we are exploring with guests Arthur van der Merwe and Simon Keates.