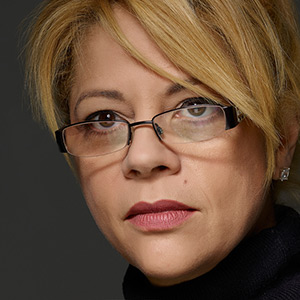 About Neira
Brought to you by Thales and hosted by Neira Jones
Business advisor on all things fintech, regtech, cybercrime, information security, regulations & digital innovation
This podcast series explores the technologies, people, and processes behind information security. We'll delve into topics like data security, remote access and digital transformation, as well as the people and technology that make it all work behind the scenes. We'll speak to Thales and industry experts to bring you fresh perspectives on how to navigate the world of cloud security.
About Neira Jones
Neira advises organisations of all sizes on payments, fintech, regtech, cybercrime, information security, regulations (e.g. PSD2, GDPR, AML) & digital innovation. With more than 20 years in financial services & technology, she believes in change through innovation & partnerships and always strives to demystify the hype surrounding current issues. She enjoys her work as a strategic board advisor and non-executive director. She also provides coaching, training/e-learning, speaking, payment security expert witness services, and helps with M&As cybersecurity due diligence. She likes engaging on social media & regularly addresses global audiences in person or virtually.
She is the 1st Advisory Committee member for PCI-Pal, a global leader in secure payments & chairs the Advisory Board for mobile innovator Ensygnia. She is proud to be an Ambassador for the Emerging Payments Association and a friend of the Global Cyber Alliance. You'll find her on the Refinitiv list of Top 100 Influencers in Financial Services, the Planet Compliance Top 50 RegTech Influencers, the SC Magazine list of the UK's 50 Most Influential Women in Cyber-Security 2019, the Cybersecurity Ventures Women Know Cyber 2019 (100 Fascinating Women Fighting Cybercrime), the Jax Finance Top 20 Social Influencers in Fintech 2017, the City AM Powerful Women in the City List, the Richtopia Top 100 Most Influential People in Fintech. Tripwire nominated her "Top Influencer in Security To Follow on Twitter" in January 2015, CEOWorld Magazine nominated her Top Chief Security Officer to Follow on Twitter in April 2014, she is the Merchant Payments Ecosystem Acquiring Personality of the Year 2013, the SC Magazine Information Security Person of the Year 2012 and is an InfoSecurity Europe Hall of Fame alumni. She was voted to the Top 10 Most Influential People in Information Security by SC Magazine & ISC2 in 2010 & has served on the PCI SSC Board of Advisors for 4 years. She is a British Computer Society Fellow.
Neira has previously worked for Barclaycard, Santander, Abbey National, Oracle Corp. and Unisys. Her clients span industry sectors, including financial services, fintech, retail, legal, consulting, information security & technology.
She loves technology and cars...
We invite you to subscribe to Security Sessions, a podcast bringing you insights from industry experts on the latest cloud & data security news and trends.
Listen to the Latest Podcast
Episode 7: More digital, more cloud: To trust or not to trust
More digital will mean more cloud. Now in the second year, the Covid-19 coronavirus pandemic has prompted an acceleration in the adoption of cloud technologies by IT leaders worldwide, which looks set to continue for the foreseeable future. Previously organizations have primarily looked at new application development and deployment for cloud, taking a 'cloud first' approach. However many have now pivoted towards a 'cloud now' approach. In this two-part episode Neira talks to Chris Harris, EMEA Technical Director at Thales and Vaughn Stewart, VP of Technology Alliance Partners, Pure Storage. Learn more about Adoption of Cloud Technologies.
---
Our Guest Speakers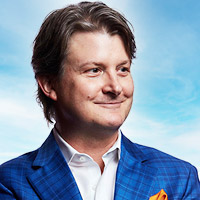 Vaughn Stewart, VP of Technology Alliance Partners,
Pure Storage
---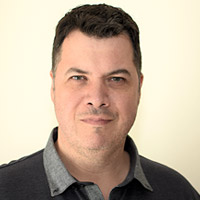 Chris Harris, EMEA Technical Director at Thales Cloud Protection & Licensing.

Chris has over twenty-five years' experience in IT Security with a strong track record providing expert consultancy, pre-sales support and technical assistance to customers across EMEA, in addition to developing and leading a large pan-EMEA team of Pre-Sales Consultants and Sales Engineers. With a strong technical focus on data and information protection solutions, Chris can talk very knowledgeably on a vast range of Cybersecurity, Identity Management, Cloud Encryption & Security as well as Cloud Security and Security-as-a-Service offerings.  He plays a key role in managing customer and partner relationships across the region, as well as scaling the team, ensuring it has the structure and skills in place to solve problems for customers and respond to market needs.
Having joined Thales through its recent acquisition of Gemalto, Chris previously managed the cyber-security pre-sales organization across EMEA. He has over 20 years' experience in the group through various company acquisitions that has seen his EMEA Pre-Sales role evolve as the product portfolio grew significantly. With a passion for technology, he keeps acquainting himself with the technical detail, often feeding back the field experience to product management to help advance offerings.  He has been pivotal in developing a strong pre-sales technical team across EMEA all equally as passionate for customer excellence. He brings with him a wealth of experience spanning: Hardware Security Modules (HSM), PKI & Digital Certificates, Smart Cards, Tokens, Network Encryption, Database Encryption, Storage Security/Encryption, Cryptographic Hardware and Software.
Chris holds a Bachelor of Science degree from the University of Herfordshire.
Listen to Previous Podcasts