New encryption solution will strengthen database security in electronic payment systems
University selected Thales's Vormetric Transparent Encryption for ease of management and low operational risk
Thales solution helps meet compliance and data privacy mandates, including ISMS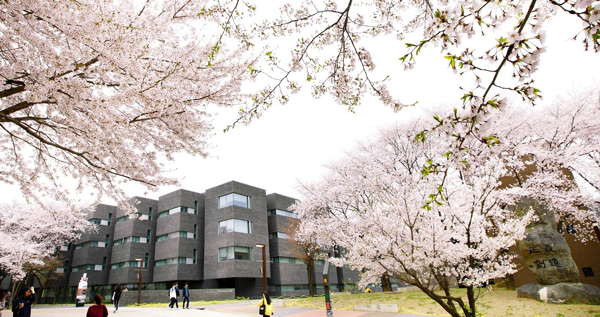 Thales today announced that Daejeon University has adopted its Vormetric Transparent Encryption to provide data security across its organization including its electronic payment system. As educational institutions are vulnerable to many security threats including data breaches, cyber criminals and unauthorized access by users, Thales has helped Daejeon address key security concerns. In addition, Thales has helped the university obtain the Information Security Management System (ISMS) certification, as is required for educational institutions of a certain size.
Daejeon University was in need of a solution to guard against the increasingly heightened risk of data breaches, as it handles a high amount of sensitive data including financial account information. Daejeon also wanted a sophisticated and fast solution that maintained performance of business and operational processes even during deployment and roll out.
"The Thales solution provides comprehensive data security through data encryption and access control at the file or volume level, allowing us to better protect and manage our integrated information and electronic payment systems," said Dong-Il Shin, manager at Daejeon University.
To increase database security, Daejeon University implemented Thales's Vormetric Transparent Encryption without any disruption in performance to encrypt the personal information stored in its integrated information and electronic payment systems. Since the university began using the Thales solution, the number of performance issues has decreased significantly. In addition, Thales's solution has helped the university address compliance and data privacy mandates including ISMS.
"Higher education institutions are entrusted by faculty, students, employees and alumni to protect a large amount of sensitive data," said Seung-Hoon Jung, sales manager in cloud protection and licensing activity at Thales Korea. "By implementing our Vormetric Transparent Encryption, Daejeon University is able to protect data stored in a variety of platforms and environments, so the communities it serves have peace of mind their data is secure. Furthermore, Daejeon University is able to operate our encryption solution with minimal downtime, so operational efficiency is never at risk."
Vormetric Transparent Encryption delivers data-at-rest encryption with centralized key management, privileged user access control and detailed data access audit logging. This protects data wherever it resides on-premises, across multiple clouds and within big data and container environments. The solution is equipped with FIPS 140-2 certification, a key standard that provides high-performance encryption and powerful access control. It also supports a variety of platforms including Linux, Windows and Unix.
For more information on Thales Vormetric Transparent Encryption, please visit our website.