MobilePASS is a family of Mobile Authenticators Apps that provides a straightforward user experience, supports a broad range of devices.
What is SafeNet MobilePASS+ ?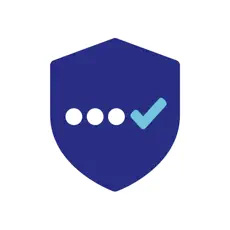 SafeNet MobilePASS+ is Thales's latest Mobile & Desktop Authenticator App for multi-factor Authentication that protects your login at both ends and in the middle, due to protection at enrollment and end-to-end encryption. Unlike other authenticator apps, SafeNet MobilePASS+ elevates user experience and security to a whole new level. It works whether or not your cellular or wifi network is working, due to support for both push authentication and standard OTP authentication.
SafeNet MobilePASS+ has been designed to provide unmatched security on multiple supported platforms (Android, iOS and Apple Watch, Chrome OS, Windows 10 and 11, macOS) with the best-in-class native end-user experience.
SafeNet MobilePASS+ Key Features
SafeNet MobilePASS+ lets users authenticate with a single tap on their mobile device, with additional protection provided by use of alphanumeric PINs. A biometric PIN can replace the alphanumeric PINs on:
iOS with Touch ID and Face ID
Android with fingerprint and facial recognition
Windows Hello for Business with fingerprint and/or facial recognition
Simple, and it works reliably. I log onto work with this, and the last thing I need is an irritating app with too many bells and whistles. Good job!
Elliot Smith
September 9, 2022
Fast, responsive and does what it is meant to do, i.e., generates a random code every sixty or so seconds just like Google or Microsoft authenticator app.
Subhadeep Mandal
August 9, 2022
Simple, easy to use, direct. provides security to my digital equipment. it's a perfect app.
Shirish Kirtiwar
September 22, 2022
Easy, seamless login makes working remotely simple and convenient. Definitely recommend!
Brina Taylor
August 18, 2022
Getting Started with SafeNet MobilePASS+
With SafeNet Trusted Access you get quick and easy on-demand provisioning of the Mobile PASS+ App, initiated by the user.
In a few easy steps you can launch all of the corporate applications you need.
Login on your computer to SafeNet MobilePASS+ with your user name
Add your domain password
Add Authenticator while prompted for using an additional authentication method
Select the mobile device to be used for mobile authentication
Point your phone camera toward the QR code to scan it
Tap on the notification received that will take you to MobilePass+ app inside the App Store
Download the MobilePass+ app
Self-provision your token as guided
Tap on the Push notification received on your phone
You can now access all your corporate applications.