Almost half (49%) of all data is now stored in cloud environments, and roughly half of respondents have experienced a breach in the past year
COVID-19 has caused Latin American organizations to accelerate digital transformation
Impact of quantum computing imminent as 73% of organizations surveyed see it affecting them in the next five years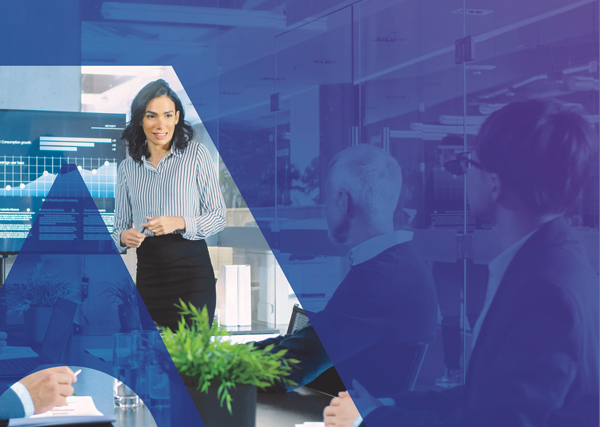 New findings from the 2020 Thales Data Threat Report – Latin America Edition show that organizations in the region are moving more data to the cloud, but lag behind other parts of the world when it comes to digital transformation. Based on research and analysis by IDC, the survey revealed that about a third (27%) of respondents said they are either aggressively disrupting the markets they participate in, or embedding digital capabilities that enable greater enterprise agility compared to 43% globally. Despite these findings, digital transformation is expected to accelerate for organizations in this region as it plays a key role in helping businesses adjust to today's new workplace environment as well as prepare for post COVID-19 business recovery.
IDC and Thales will host a webinar, "Aplicando un enfoque multidimensional para la seguridad de datos bajo una estrategia 'Zero Trust,'" to discuss the report in more detail on Tuesday, September 22 at 12PM EDT. To join, please visit the registration page.
Multi-cloud is the new normal, but can create risk
With input from 201 Latin American executives from Brazil and Mexico, the report revealed that organizations in this region are approaching a cloud tipping point with nearly half (49%) of all data stored in the cloud, and 45% of it is considered sensitive. However, only about half (53%) of that data is protected by encryption and less than half (42%) by tokenization. In addition, almost half (49%) of the respondents indicated they have experienced a data breach, but all said data security represents a very small percentage (on average just 15%) of their overall IT security budget—the lowest of any region studied.
Eighty percent of Latin American organizations surveyed are using two or more Platform as a Service (PaaS) providers, 78% are using two or more Infrastructure as a Service (IaaS) providers, and nearly three-quarters (74%) are using more than 11 SaaS providers. Cloud adoption is expected to rise as Latin American businesses continue to rush to secure a remote workforce. In fact, data collected by IDC found that 42% of businesses expect demand for data security technology investments to increase as a result of COVID-19.
Complexity and compliance top of mind
Without question, digital transformation provides significant value, but it also can introduce new threats. Most Latin American organizations studied are running multi-cloud environments, resulting in data architectures that have a high degree of complexity. Forty-four percent of the Latin American respondents rate complexity as their top perceived barrier to implementing data security, the highest of any region studied.
While less than a quarter (17%) of the respondents failed a compliance audit this year, the study also found that there is increased interest in data security due to data privacy regulations, such as Lei Geral de Proteção de Dados Pessoais (LGPD) in Brazil and other emerging initiatives in Argentina, Chile, Colombia, Dominican Republic, Peru and Mexico.
Threats on the Horizon: Quantum computing
The report also sheds light on the impact of quantum computing. Within the next five years, almost three quarters (73%) of Latin American organizations expect quantum computing will impact their cryptographic operations, and 89% believe it will expose sensitive data, highlighting the need to improve post-quantum encryption strength.
Key takeaways for improving data security
Latin American organizations face expanding and more complex data security challenges as part of implementing their cloud and digital transformation strategies, especially in light of current COVID-19 realities. Based on this year's findings, IDC recommends the following key strategies for security professionals in this region:
Utilize encryption to remain vigilant against the post COVID-19 data risk reality
Invest in modern, hybrid and multi-cloud-based data security tools that make the shared responsibility model work.
Consider a zero-trust model to secure data.
Increase focus on data discovery solutions and centralization of key management to strengthen data security.
Quantum computing impact on cryptography is on the horizon.
Focus on the right threat vectors.
For more key findings and security best practices, download a copy of the 2020 Thales Data Threat Report – Latin America Edition.
"Businesses today are dealing with unimaginable disruptions that are introducing new challenges unlike any they have experienced before. We found that Latin American organizations are approaching a tipping point where 49% of data is stored in the cloud, and 45% of that data is sensitive. Additionally, most Latin American organizations are running multi-cloud environments. All these findings equate to incredibly complex data environments. As Latin American organizations continue to face a host of data security obstacles, they need smarter, better ways to approach data security. This includes data discovery, hardening, data loss prevention, and encryption solutions."
Frank Dickson, program vice president, cybersecurity products, IDC
"Organizations in Latin America are truly embracing digital transformation, and there is real opportunity for this region to leapfrog the rest of the world in this area--especially with the new pressures stemming from the COVID-19 pandemic. As Latin American businesses move even more data to the cloud and adopt technologies like IoT, mobile and blockchain, the priority has to be on protecting sensitive data with a zero trust mindset. Knowing where data is stored, classifying it and embracing encryption, tokenization and access management technologies as well as a sound multi-cloud key management strategy is crucial for businesses in this region."
Roman Baudrit, vice president, Latin America sales for cloud protection and licensing activity at Thales
Industry insight and views on the latest data security trends can be found on the Thales blog.