Cloud-based key management service helps businesses to retain control of critical assets
Thales, leader in critical information systems, cyber security and data protection, announces support for AWS Key Management Service (KMS) with enhanced security and control through bring your own key (BYOK) with hardware key protection.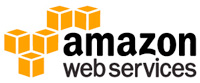 With Thales hardware security modules (HSMs) and key management on premises, organizations can take control of the lifecycle of the keys they use in the cloud, and revoke or retire those keys as necessary. This gives organizations flexibility in deploying applications in the cloud while retaining control of critical business operations in-house.
Jon Geater, Chief Technology Officer at Thales says:
"As organizations focus on moving their more sensitive data and applications to the cloud, sound encryption key management has become a more important consideration. The ability to manage cryptographic keys in-house and release them to cloud providers only on a 'need to use basis' is becoming an increasingly powerful tool and one that Thales has the proven experience and expertise to deliver. Moreover, local control over the generation and storage of keys can help organizations meet the security and compliance requirements needed in order to run their most sensitive workloads in the cloud."
Find out more about AWS Key Management Service here