Thales' IP protection solution will help the Japan Maritime Self-Defense Force to stop unauthorized use of software by preventing data tampering and managing access rights
Thales Sentinel solution sets the standard for software protection and monetization through a balance of security and flexibility
With more than 30 years' experience in the global licensing market, Thales is a global leader in strong software management methods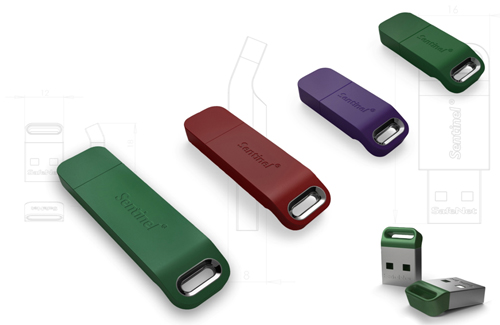 Thales announced today that its Intellectual Property (IP) protection solution "Sentinel LDK" has been selected by the Japan Maritime Self- Defense Force (JMSDF). The solution will prevent unauthorized use of software by protecting against data tampering and enabling the management of access rights. This will thwart reverse engineering and IP theft by enabling access and execution of the application only when the hardware key is physically connected to the devices used by JMSDF.
With more than 30 years of experience in the global IP protection market and with more than 10,000 customers in over 100 countries, Thales is an expert in providing cyber security solutions across IP protection, software licensing management, usage tracking, and entitlement management. By delivering software management methods in three ways, hardware, software, and cloud, Thales provides a comprehensive and flexible solution for any organization. Through software monetization, companies can maximize the value of their software in new ways, generating innovative revenue streams, improving operational efficiency and gaining valuable insights.
"Thales is very pleased to be selected to help strengthen Japan's defense and cyber security measures. We see this as part of our vital work in supporting the protection of critical data and the smooth execution of operations for a wide range of customers, from private organizations to government agencies. We are heavily engaged in digital security and transformation, developing and acquiring new technologies to enable our customers' success. We will continue to strive to utilize our technologies and solutions, including digital and software security, in Japan." Cyrille Dupont, President and CEO of Thales Japan
Cyber security is seen as a top priority in the Ministry of Defense's medium-term defense program plan. As a result, JMSDF has turned to Thales Japan for its expertise within defense for more than 50 years.