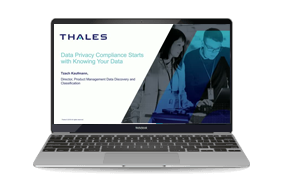 Privacy Regulations compliance like GDPR, start with knowing your sensitive data -Webinar
Data privacy regulations have rapidly evolved over the last few years. Businesses across the world have to comply with multiple regulations, especially if they collect, use, or share personal information. Organizations need effective data discovery and classification solutions to find regulated data such as PII, PHI, or PCI, and their risks of exposure.
In this webinar, we will discuss how you can find, classify, and automatically protect your regulated data across the entire organization from a single pane of glass. See for yourself how easy it is to support your compliance programs with easy deployment, rich visualizations and detailed reports.
Watch On Demand