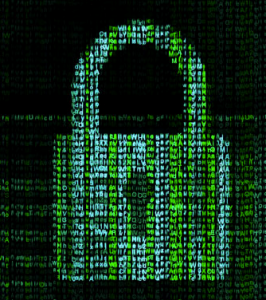 You may have heard the term Expert Integrated Systems. However, in case you haven't, they are  purpose-built systems with integrated hardware and software and they're optimized for applications such as transaction processing and data analytics or business intelligence. Expert Integrated Systems are designed to reduce IT costs by removing typically arduous IT tasks that involve procuring the hardware and software independently and then going through the rather complex cycle of install, test, optimize and deploy.
IBM jumped into the fray recently with a product called Pure Systems. When I received a request from the product team for IBM's PureApplications Systems, I was intrigued. The product team told me "We'd like offer Vormetric Encryption solution as a pattern."
I was intrigued, but, to be honest, I didn't know exactly what they were talking about.
"What is PureApplications Systems and what is a pattern?" I wondered. As I had more conversations with the products team at IBM, it became clear so I thought I'd share what I learned.
Simply put, IBM's PureApplications Systems is Cloud in a box! It's designed to reduce IT costs and enable enterprise customers to respond to the peaks and troughs of their business needs. The system behaves similar to a cloud provider's Infrastructure as a Service (IaaS). The system provisions virtual machines and storage with applications integrated on-demand to scale up or down with the business needs. According to IBM, these systems are designed to deliver:
·          Faster time-to-value
·          Reduced costs and resources
·          Lower risk and reduced errors
Of course, understanding the PureApplication Systems was just the first step; I still needed to know what a pattern was. In PureApplications-speak, a pattern is a simple, easily deployable solution. For example, a customer interested in protecting sensitive data might need encryption and thus select an encryption pattern. The pattern codifies the essential steps of enabling data protection: creating an encryption key, creating a policy that uses the encryption key, transforming the initial data and encrypting/decrypting data that is accessed using access control rules specified in the policy.  It is simple and deployable because all the customer has to do is select the encryption pattern and presto! all the complex stuff is taken care of by the pattern – so just like that, they have robust data  security.  This is definitely a different and unique approach to IT. IBM's white paper on patterns describes them as proven best practices and expertise for complex tasks learned from decades of client and partner engagements that are captured, lab-tested and optimized into a repeatable, deployable form—delivering faster time-to-value and reduced operational expense. These codified patterns are based on collective knowledge from thousands of successful projects and can be selected and executed at an IT administrator's command.
The conversations between IBM and Vormetric progressed and I am delighted to say that Vormetric Encryption solution (also offered by IBM as Guardium Data Encryption) is now available as an encryption pattern for IBM's PureApplications Systems. Integrating our cloud security solution into IBM's "Cloud in a Box" offering will enable our mutual customers to cost-effectively — and, dare I say, painlessly — deploy data security solutions in the cloud.