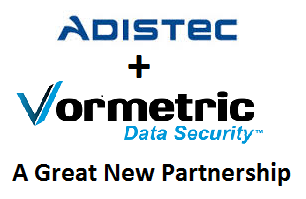 According to IT Governance USA, Brazil has the world's seventh largest economy and sixth largest population, with economic acceleration and technical growth second only to China. But while Latin America includes several of the world's fastest-growing economies and countries and is increasingly adopting new technologies, the portion of organizations without proper security controls remains at an all-time high. According to a study on cybercrime by the Latin American and Caribbean Internet Addresses Registry, phishing alone affects about 2,500 regional banks and accounts for $93 billion USD in annual losses within the region.
ClickToTweet: Partnership to reduce threats in Latin America and the Caribbean @Adistec + @Vormetric http://bit.ly/1AwL2XX
All signs point to cybercrime on the rise in Latin America and the Caribbean, with threats becoming increasingly sophisticated. And while the region experiences the same threats we see worldwide, organizations typically have limited resources available to protect critical infrastructure and information. According to the Inter-American Development Bank as of October 2014, Latin America and the Caribbean had 250 million internet users but only Trinidad and Tobago had a cybersecurity strategy, and only a limited set of countries in the region are in the process of developing one.
From Europe to the U.S. to South Korea, and even within China today, we see daily breaches reported for industry giants, major retailers and financial conglomerates that compromise the privacy and security of millions – Latin America and the Caribbean are no exception. As the world watches cyberattacks unfold on such a large scale, studies from the Insurance Information Institute show that 90 percent of all cyber insurance policies are purchased by U.S. companies, revealing that only 10 percent of businesses around the world are covered.
Recognizing the opportunity and need for the kind of strong data security solutions available from our Vormetric Data Security Platform, this week we announced our partnership with Adistec, to further extend our enterprise-class data security into Latin America and the Caribbean. Customers are realizing that while traditional endpoint, network and perimeter IT security solutions have reduced risk, they have not been completely effective against hackers. Analysts and industry experts can now be heard daily saying "It is no longer a question of 'if' your organization will be breached, it is now a matter of 'when'". Add now the proliferation of new technologies like cloud, big data, IoT and mobile, and there are also expanded needs for security controls to protect enterprises that use these environments. Last, we're seeing rising compliance requirements for protecting data in the region as well, providing a strong incentive to enterprises to protect their data. This expansion in threats,  use of new technologies and increasing pressure for compliance are causing organizations within Latin America to revisit their IT security investments, and revise their IT security stance.  Data-at-rest security controls such as those offered by Vormetric are critical elements in a full layered defense to protect organizations in this environment, and made this set of circumstances made it clear to us that now was the right time for us to expand into this area.
Vormetric offerings are also very complementary to those Adistec already offers today, and their capabilities exactly what we need to enable us to expand into the region.  Headquartered in Miami Florida, Adistec has a strong presence in Latin America and the Caribbean and works with VARS and other resellers to bring IT security solutions to enterprises. Adistec's team of specialized IT security professionals sell, market and support the Vormetric Data Security Platform through their channel and reseller partners as well as Adistec's cloud services. Vormetric's Data Security Platform helps Adistec's customers meet compliance, IP, financial and data breach prevention requirements with a single infrastructure management.
Adistec is already seeing strong interest in key markets throughout the region and this announcement marks the start of long and successful relationships with organizations and partners throughout the Latin American region.
Regardless of region, keeping company data safe is a global problem. Now is the time for Latin American organizations to build protective walls to emerging security threats.