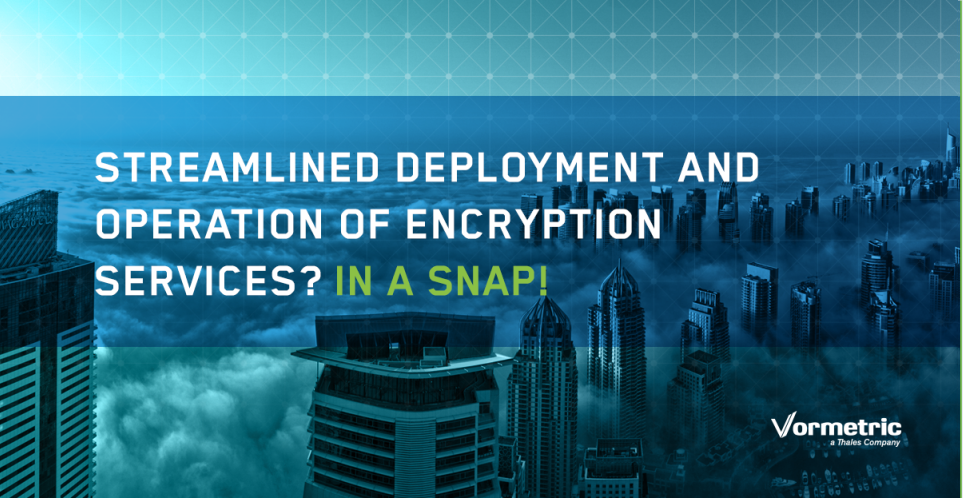 Organizations are learning (don't worry, most have done the learning) that if they don't do encryption right – people will have access to sensitive data.
With encryption and other cryptographic technologies acting as building blocks within a larger, layered IT security strategy, it's clear that there are multiple needs for these technologies across enterprises, as more information is collected, stored and used throughout organizations. But these basic security needs don't just stop at the enterprise level. Cloud service providers need to provide protection and visibility to their customers, especially when it comes to encryption key management and access control.
Click To Tweet:  Automated #encryption deployment, mgmt & operations - Thales Orchestrator @tumulak bit.ly/2cVyv7g pic.twitter.com/Smni7jt1m7
Over the next few years, enterprises will increasingly look for encryption solutions that support this need to protect data. But in this day and age, security teams are finding that they need to support more deployments, larger implementations, and more technologies and environments – that's a real problem when budgets, staffing and hours in the day don't always enforce that need for improved security solutions.
To get past these obstacles, security teams need to move away from ad hoc approaches of the past and deploy encryption in a more comprehensive, unified fashion. That means expanding encryption implementations, moving to an "encrypt everything" approach—yet doing so without expanding budgets and staffing.
So how does an organization scale encryption while contending with existing staffing and budgetary realities? I'll give you two words: automation and innovation. We released Thales Orchestrator today to take advantage of leading technologies that deliver required breakthrough solutions. Thales Orchestrator reduces the cost of protecting data-at-rest across organizations while enabling enterprises and cloud service providers to easily scale their use of encryption within their data center, public, private and hybrid cloud environments. Why now you ask? Because organizations are deploying at such large scale, we are seeing this very real need, now.
Recognizing the need to automate deployment, configuration, management and monitoring to simplify and attain scale in large enterprise and hybrid and mixed cloud environments, our goal is to offer all this to organizations at the lowest TCO possible. Ultimately reducing staff resources required to maintain and grow deployments, opens resources to focus on other urgent activities. As a result, simplifying operations, eliminating errors, and speeding deployments becomes a reality by introducing automation to repetitive tasks.
The Data Security Platform from Thales integrates into the offerings of more than forty leading cloud services, and into the operations of more than 1,500 enterprises, worldwide. With the release of Thales Orchestrator, Thales extends the reach of the platform to meet the emerging needs of enterprise customers for integrated, fast, DevOps ready data security deployment and management.
For both large enterprises and cloud service providers, the only certainty is change: changes to operating systems, workloads, databases, and network configuration. In the event of a critical operating system patch, a simple job setup can automatically update hundreds of servers with a new version. This saves valuable work and maintenance. That's not all folks. Thales has a number of planned deployments for Thales Orchestrator – stay tuned for more.