Every day we are faced with scary statistics about our increasingly connected and digital world. Just recently, our Data Threat Report revealed that over two thirds of global organisations have experienced a data breach. Successful attacks on the likes of Yahoo and LinkedIn last year need not remind us of the consequences of falling victim to increasingly sophisticated hackers.
But it's not just global businesses facing the impending threat of hackers in today's digital driven world – individuals are too. In the US, the number of identity fraud victims reached a record high last year, with some 15.4 million Americans falling victim to fraudsters. In the UK too, almost one in ten people experienced fraud during 2016, making online fraud the most common crime in the entire country.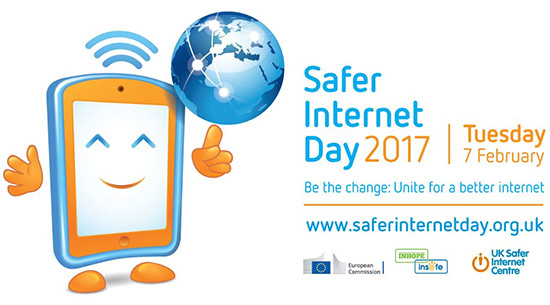 The sad and simple fact is that the internet has only made fraud easier. With the rise in popularity in e-commerce, getting hold of our valuable payment information has never been easier for fraudsters, and as our digital footprint gets bigger, more personal information is there for the taking for anyone who wants to access it. It's clear that the days of creating an 'original' and hard-to-copy signature to protect our bank and identity details are well and truly behind us.
Therefore, this Safer Internet Day should act as a reminder for us all to review our security basics to "be the change" and "unite for a better internet" – the key themes of this year's annual international event. It's a time for us to stop and think about how we can best stay safe online. The first step is to take control of our data - and this applies to both citizens and businesses.
Today, a universal challenge for security professionals is the lack of consumer knowledge around what data they should ensure they protect. People are usually careful with debit and credit card numbers but will regularly give up Personally Identifiable Information on social media sites, such as their date of birth or where they live, for example, and will often use the same password on multiple sites.
But hackers are using this to their advantage. Last year, new findings from Cifas found that identity fraud had risen by 57 percent as fraudsters increasingly mine social media platforms to put together the pieces of someone's identity.
By gathering small amounts of information from many sites, those with malicious intent can use this information as bait for targeting phishing attacks or identity credentials to access more sensitive information. For example, just recently we read about the Gmail phishing scam that is so sophisticated that even security experts couldn't detect it. Quite soon, this accumulated data can be used to execute a serious attack and spread out across the consumer's entire digital life: their shopping, their social media and even their banking. In fact, with such forms of identity fraud rising at such an exponential rate, it's predicted that the annual global cost of identity theft could now be as high as $3 billion.
Therefore, it's never been more important for users to not only check their privacy settings on their social media profiles but also for businesses to change the way they think about data protection, extending their encryption policies to cover all personally identifiable information and account data to prevent it falling into the wrong hands.
These days, our digital lives flow between accounts like water. The internet is everywhere – it's in our phones, our cars and even our home appliances. As we become more and more connected, our data becomes our most valuable assets so, this Safer Internet Day, let's all take the steps to keep it secure.