It's no secret that blockchain was one of the most impactful technology stories of 2016. Offering game-changing benefits over legacy systems, blockchain promises fast, immutable transactions at much lower cost for settlement, clearing and payment applications.
Blockchain gained much of its notoriety as the technological backbone of Bitcoin, which enables transactions to be made and verified on a network instantaneously without a central authority. While cryptocurrencies may have become less popular, the technology behind their use continues to gain significant traction.
Given its ability to speed up transactions, cut costs and lower the risk of fraud, blockchain technology has generated the most interest among financial services organizations. Over the next decade, analysts expect the amount of global GDP held in the blockchain to increase significantly as banks, insurers and other industries continue to adopt the technology.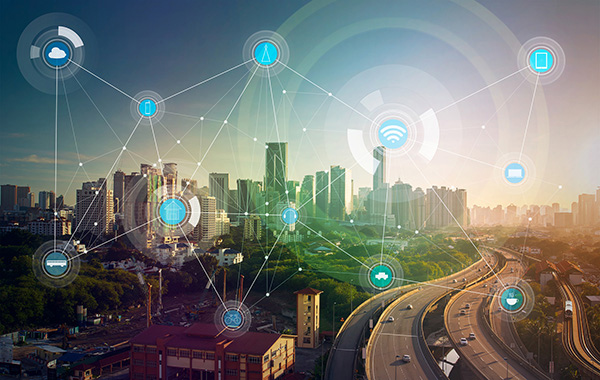 However, one of the primary roadblocks to blockchain's broader adoption in some of its most relevant use cases – clearing and settlement, payments, healthcare, trade finance, government and regulations – will depend on the resolution of a critical issue: security with a strong root of trust.
Blockchain's design inherently ensures transaction integrity; however, while the blockchain technology which underpins distributed ledgers has proven very secure, there are many questions to be answered around protection of the cryptographic keys that allow access to the ledger. For example, a great strength of blockchain is that once a transaction is committed, it can't be undone – so participants must ensure that their identities cannot be abused. Also in question is how to protect the applications associated with the blockchain so keys cannot be corrupted.
In order for blockchain technology to work, organizations need to believe and trust it. This means every participant must agree and anticipate how they will take part in the chain. Unfortunately, innovation and vulnerability often walk hand-in-hand. So, we must build trust into the technology of the chain itself and allow it adapt to change when it becomes necessary.
Working to solve the issues of security and trust associated with blockchain, Accenture today announced a solution that simplifies the ability of blockchain technology to integrate with the industrial-grade security systems. Accenture has built trust and security into the technology of the chain itself, using Thales hardware security modules (HSMs) to protect the chain and prevent any nefarious activity.
While there have been blockchain integrations with HSMs before, this patent-pending solution offers a simple and more flexible standard to connect blockchain platforms. The solution makes it extremely difficult (if not impossible) for digital keys to be misappropriated because they are stored in physical isolation from IT networks and are architected with highly sophisticated security mechanisms. Better yet, the platform need only be installed once, allowing companies to secure each of their blockchain applications using the same technology across all of their solutions. With a strong root of trust organization will now have the security they require to reap the lower costs and faster settlement benefits of blockchain applications.