Since the early days of his career as a software developer, Derek Tumulak has had a fascination with building things – a skill that has served him well throughout his career in the technology industry.
He began his professional path at the tech giants of Microsoft and Netscape. He was a software developer, striving to find "elegant ways to solve complex problems," he says.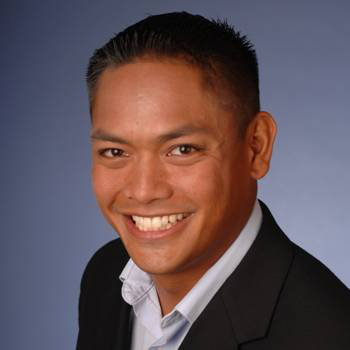 "At the time – before cyber security – security problems were challenging," Derek says. "Over the years it has been exciting to see new security requirements with each new wave of market disruption."
Derek joined Vormetric in June 2012 as vice president of product management. Following Thales' 2016 acquisition of Vormetric, he was appointed global vice president of product management at Thales eSecurity, where his passion for finding unique ways to solve complex problems has come in handy.
When asked what one of the most rewarding parts of his job is, Derek points to two things. First: his involvement in building great products used by some of the world's largest organizations. Second: the opportunity to work with some incredibly smart individuals.
Place of birth: Toronto, Canada.
First job: I worked at McDonald's when I was 14 years old. In college, I was in a co-op/internship program that allowed me to work at several different IT companies and get a good sense of what I wanted to do after graduating. This led to my first post-college job at Netscape.
Number of cups of coffee I drink per day: Two.
Passion outside of work: I enjoy running along the Embarcadero in San Francisco and biking many of the different hills in the San Francisco Bay Area.
What cyber attack would you be and why? Chaotic Ghost because it would apply the principle of randomness and misdirection to make it extremely difficult to protect against.