Money 20/20 is always one of my favorite conferences to attend. Every year, I am blown away by the innovation that is shaping the digital payments industry, and this year's show did not disappoint.
The conference features a variety of topics and sessions regarding all aspects of financial services, from cryptocurrency to banking. This year, I noticed a recurring theme: user experience, not payments, drives business.
Three topics that piqued my interest at the 2017 show included authentication, blockchain and digital payments.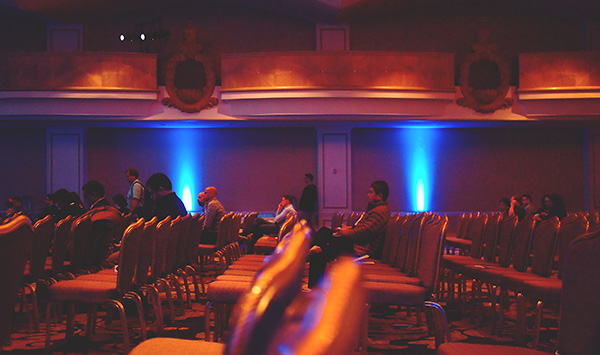 Authentication
Authentication was a key theme among several sessions, as well as interoperability. There was a large focus on the work of FIDO (Fast IDentity Online), which is based on PKI.
The FIDO model is users authenticating to their device, e.g. biometric, which enables the device to authenticate to the Host using PKI. A private key is stored on the user's device and a public key delivered to a server. When there is a need for authentication, a challenge is sent to the device and user action is required to enable the release of authentication information for verification.
The use of biometrics on the device ensures that the user's privacy is protected. This model enables interoperability among authentication devices and eliminates user frustration caused by creating and remembering multiple usernames and passwords. It was stated that the last great experience sets the standard for future expectations – after using biometrics for authentication, the tolerance for using passwords greatly decreases. And as I mentioned earlier: user experience is driving business.
Blockchain
Blockchain is by no means a new topic, yet it always seems to steal the show. Blockchain is a rapidly advancing technology, and more and more companies are moving into the implementation phase.
At Money 20/20 this year, there was a lot of discussion around the expectation that trial projects are providing the knowledge for where blockchain technology is best applied. Among the top use cases discussed were identity, cryptocurrency and digital assets. One financial institution actually saw identity as the "killer app" for blockchain.
Some challenges facing blockchain include interoperability and privacy. For the technology to be best applied, there is a need for interoperability between the different types of blockchains to enable exchanging data between them. Ensuring the privacy of transaction information on public blockchains is also a current challenge.
But despite the challenges facing blockchain, World Economic Forum predicts that 10% of Global GDP will be stored on blockchains by 2025.
Digital Payments
Last year, for the first time, more electronic than cash transactions took place. The use of mobile for commerce and payments continues to grow. As one of the conference speakers stated, "if it is not on mobile forget it."
There are two innovations that have fueled much of what we see today in payments.
The migration of payments to EMV, which converted payments into an application on chip cards, was the enabler for making payment information available in a variety of devices, e.g. mobile or IoT.
Years ago, PayPal brought about the ability for anyone to receive an electronic payment.
As digital payments continue to soar, we are also starting to see more integrated merchant payments. Uber announced the launch of a payment card with Barclays and Visa, increasing the use of its mobile application for payments and options in other lifestyle use cases. Users will automatically see this feature in the app when it is available, will use the Uber app information for application and can expect approval in 2 minutes. The card will be available for use immediately. Compare that process with a typical card application and waiting for delivery in the mail so you can then activate it!
Fitbit, which strives to make people healthier, also announced the launch of "ionic," a watch supporting not only a healthy life, but also payments and overall lifestyle integration. More and more providers are staking their claim in the digital payments industry in hopes of becoming the one-stop device for consumers.
Payments Race
I thought the most interesting event at the 2017 conference was a stunt put on by Money 20/20: the payments race. There was a physical race from the SIBOS conference in Toronto, Canada to Money 20/20 in Las Vegas, with each participant using a different form of payment, i.e. cash, chip and pin, bitcoin, etc.
Though cash may initially seem like the obvious winner (because everyone accepts cash), the racer with cash ran into trouble booking flights and hotels because they were unable to pre-purchase anything online. Their success was dependent on the availability when they arrived. Each payment form came with its own challenges.
Surprisingly enough, bitcoin was the winner. How did they do it? The racer with bitcoin went on social media and tracked down people who were interested in cryptocurrency and bitcoin. To book transportation and accommodations, the racer paid someone via bitcoin to purchase the service online for them.
The digital payments industry is rapidly transforming, from collaboration to blockchain, and merchant payments to authentication. Today, the payment options and application integrations are endless, and I am already excited to see what innovation 2018 has to bring.