Gartner predicts that the worldwide public cloud services market will grow 17 percent in 2018 to $287.8 billion, up from $246.8 billion in 2017. While the increase in cloud migration is by no means a new trend, we are seeing more and more organizations seeking cloud-like consolidation, whether on-premises or in a private or public cloud. Consolidation is becoming the norm, and it is critical that organizations, whether consolidating internally or externally, have a secure multi-tenant environment. This can prevent a single successful cyberattack from compromising multiple business units or customers.
Multi-tenancy is an architecture in which a single instance of software serves multiple customers, or tenants. It is a crucial feature of cloud computing, used to gain price advantages, ensure scalability, and isolate security zones within an environment.
The shift towards consolidation, especially in the federal government, is also abundantly clear with the increase of hyperconverged infrastructure adoption and the push for organizations to do more with less. The goal of hyperconverged infrastructures is to provide a simpler and more efficient way to implement infrastructure services, and there is no better way to do that than through a secure environment with multiple tenants that are logically separated.
Why multi-tenancy?
Multi-tenancy enables organizations to reach significant economies of scale through the consolidation of back-end infrastructure and network resources. Creating a common back-end infrastructure allows for easier operations and deployments and, if done correctly, organizations can then utilize both cloud and on-premises infrastructures within the environment.
As more and more organizations across industries migrate to the cloud, they face the concern that they have lost control of their IT infrastructure which could potentially allow their data to be exposed. To avoid this, organizations must ensure that the secure enclave created is truly secure and that there is clear data ownership.
As with any large IT project, multi-tenancy comes with its challenges. To ensure a secure multi-tenant environment for consolidation, you need a solution that:
adequately isolates security for specific tenants or customers;
authorizes access to the data itself without allowing even systems administrators or privileged users to see the data; and
achieves performance without compromising security.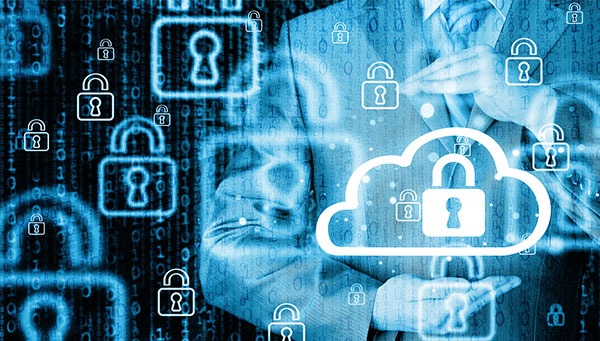 What does this mean for federal agencies?
As mentioned, many federal agencies are moving towards hyperconverged infrastructures, and with that comes pressure to secure the data environment using NIST standards, such as NIST 800-53, which addresses security and privacy controls for federal information systems and organizations. When choosing a solution, federal organizations should look at the FIPS 140-2 certifications, as well as common criteria certifications.
Many industry studies have shown that traditional methods of securing data and creating robust service offerings are broken. While cybersecurity professionals previously had to worry about perimeter defenses, firewalls and intrusion detection, the massive increase in cloud adoption has shifted the focus to placing protections closer to data in multi-tenant environments. This can be realized with a commitment to protecting data-at-rest; adequately isolating security; authenticating, authorizing and differentiating access to the data; and enforcing it with encryption.
Focusing on protecting data-at-rest, Thales addresses all the challenges of a secure multi-tenant environment by providing an effective, flexible, cost-effective solution that is easy to install and use. The Vormetric Data Security Platform delivers critical data protection controls, as well as training and awareness to protect data and meet NIST requirements.