In part one of my Money 20/20 2018 blog, I touched on digital identity solutions and blockchain. Below, I expand on open banking, secure remote commerce, and share my overall take on what the conference indicates for the industry at large.
Open banking: the glass is half full for a select few
On Monday afternoon I managed to catch an enlightening panel discussion about open banking and what has been achieved so far. This is an area where Europe leads the rest of the world, partly due to the second Payment Services Directive (PSD2). Megan Caywood from Starling Bank explained how it was the first UK bank to leverage open APIs, turning a potential threat into an opportunity to forge new partnerships with financial technology companies. It's clear that not all UK banks have taken the same approach, with many seeing it purely as a compliance 'tick box' at the present time.
Financial technology companies with better user interfaces are able to leverage the rich bank data provided by innovative banks such as Starling and provide customers with a seamless experience, especially when logging in and providing permission for data sharing. This is exactly what the EU was seeking when it conceived of PSD2. Open banking is in its early stages and the leading banks are launching new products and then iterating to improve functionality and ease of use. The main objective is to provide feature-rich API specifications so that the financial technology companies can plug in quickly to the bank platform –which allows for a better customer experience. The panel can see that momentum is building in Europe around open banking but for the U.S. there is no obvious regulation on the near horizon. Will this hamper innovation? Only time will tell.
Secure Remote Commerce – the holy grail for online shopping?
In the week leading up to Money 20/20, EMVCo published the latest draft of its Secure Remote Commerce (SRC) specification for public review. Visa and Mastercard followed up with strong statements of support for SRC. One single panel session on Tuesday afternoon brought together the main brands to talk about the benefits of SRC for merchants and consumers. This is being promoted as the way to help merchants have a consistent approach to digital payments, just like they have the EMV chip to standardize things in the physical world.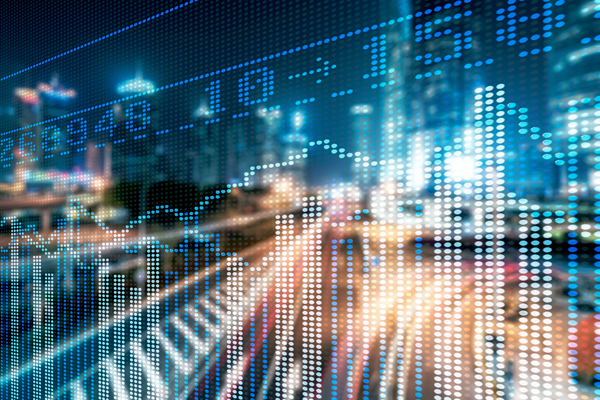 Global standards, interoperability and rapid scalability are being promoted as key benefits. It almost seems too good to be true that all the complexity in the online payments world today could be resolved by a single buy button. The optimists will be pushing hard to make this come true. However, the merchant panel that took place immediately afterwards in the same room expressed a more cautious approach to SRC. They need to analyse the end-to- end flow of the solution and work out exactly what problem is being solved for them and how it can be integrated into their business models. As Jamie Henry from Walmart explained, it is not all about price – security, customer experience, removing friction and saving the customer time are what really matter to merchants. With the current draft of the SRC specification (coming in at a mighty 327 pages) it looks like they have more questions than answers.
The fundamental need for consumer trust
With all the different streams, types of organisations present (legacy players, financial technology companies, innovative businesses and the inevitable standards bodies) and the vast range of topics debated during the event, it was hard to pinpoint one key takeaway. But, a couple things seems clear to me: a) while innovation is certainly taking place in the money and payments ecosystem, credit/debit cards (and for that matter cash) are not likely to disappear any time soon and b) the new winners will be those who deliver the best consumer experience.
In some ways I was expecting my first visit to Money20/20 to deliver on the hype of the title, 'The Money Revolution' but I left feeling that what I had seen and heard was more of a gradual evolution. For all the great payments and security technology that is being created, there still seems to be a slow adoption. Might this come down to lack of consumer trust? Despite the innovation, data breaches continue to impact consumers and merchants at a rapid clip. All of us providing solutions collectively need to do better to help build and maintain that trust.
Agree? Disagree? Feel free to leave a comment below. You can also follow us on Twitter, LinkedIn and Facebook.