Around this time each year, Thales releases our annual Data Threat Report (DTR). Now in its sixth year, the report is squarely focused on digital transformation and what that means for organizations and their data security. Today, it's almost impossible to do business of any kind without some sensitive data being exchanged, managed or stored in the cloud or on servers with an outgoing connection to the web. In fact, 71% of organizations are using sensitive data in the cloud. Whether it's employee data, company financial data, personal data or intellectual property, it's vital this data is protected and kept private.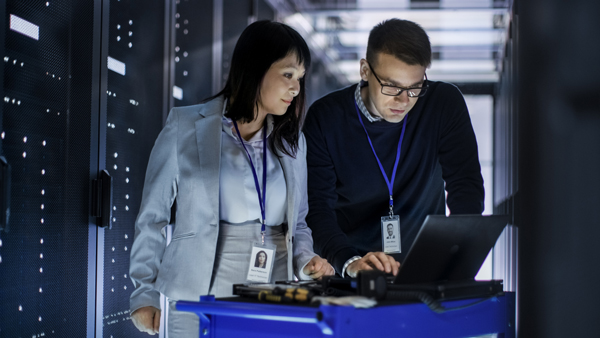 When it comes to digital transformation, organizations are rushing to meet the demand, by leadership or customers, to deploy transformative technologies as a competitive edge. Whether better customer experience or faster access to information, as companies look to the cloud they must consider the security concerns that will follow. Moving to the cloud boils down to relinquishing control and trusting the cloud service provider you've chosen. Nearly half of organizations rate security breaches and attacks at the service provider level, and a lack of visibility into security practices, as the top data security issues for the cloud. Even if you have taken the proper steps to implement your own data security measures, you are still beholden to your cloud provider(s).
A great way to mitigate some of the risks associated with cloud or multi-cloud environments is to deploy encryption solutions. In fact, 38% of organizations' security concerns with cloud environments would be alleviated with data encryption at the service provider level. Beyond alleviating cloud concerns, encryption was identified as the top tool to drive the use of other digitally transformative technologies like, big data, IoT and containers, according to this year's DTR.
The importance of encryption cannot be overstated. Data encryption has been proven to be among the most effective strategies for mitigating the damage caused by data loss. And, while organizations have needed to step up their data security game, encryption has also been identified as a top tool needed to meet new privacy requirements like those associated with GDPR and other new regulations.
We are living in an era where data breaches are the new normal. Hackers have repeatedly proven they can always find a way to get around any physical or technical controls in place to protect data. Encryption is still one of the most promising options to ensure that date remains protected, even if it is hacked.
At Thales we say, "Encrypt Everything." That is the best piece of advice we can give. Please visit our website to learn more about our 2019 Data Threat Report.
Tina Stewart is Thales eSecurity's VP of market strategy. Follow her on Twitter @SocialTIS.