2022 Thales Cloud
Security Study
The Challenges of Data Protection
in a Multicloud World
As more data is stored across multiple cloud providers, surveyed companies continue to report issues with cloud data breaches and failed audits. Attacks targeting cloud resources are also on the rise, and enterprises need help understanding what threats to be concerned about and how to protect against them. New types of security platforms and cloud-native security services have emerged, and enterprises need help understanding which ones they should consider adopting for various cloud security use cases, especially as they apply to sensitive data and workloads.
Analysis from 451 Research, part of S&P Global Market Intelligence, based on a survey with more than 2,700 security professionals worldwide.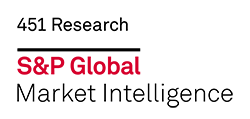 Accelerating Cloud Transformation
Creating More Complexity and Increased Risks
51%
of respondents said that managing privacy and data protection in the cloud is more complex than on-premises
45%
of organizations have experienced a data breach or failed an audit involving data in the cloud
58%
of respondents said at least 40% of their data in the cloud is sensitive
Encryption still #1 choice to protect data in the cloud
59%
of respondents said encryption was the top tool to secure data in the cloud. Yet only 50% say that more than 40% of their sensitive data in the cloud has been encrypted.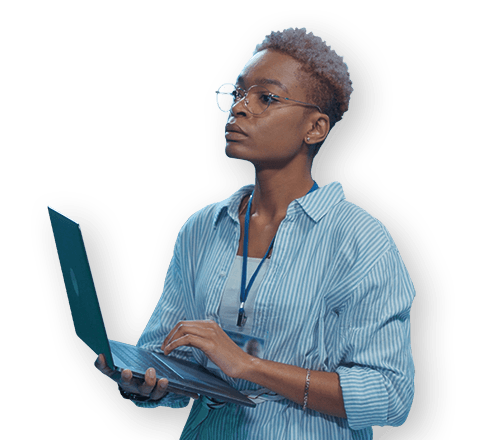 2022 Thales Cloud Security
Study - Global Edition
Download the full global report and read about the challenges of multicloud data protection, and cloud security trends.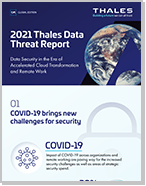 Read the key findings and download the infographic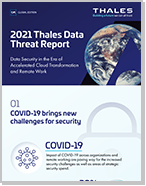 Watch the webinar where we discuss the changing data threat landscape