2022 Thales
Data Threat Report
Navigating Data Security in an Era of Hybrid Work, Ransomware and Accelerated Cloud Transformation
As the pandemic continues to affect both business and personal lives, expectations of a 'return' to pre-pandemic conditions have faded from most plans. Underlying trends that have always driven information security, such as new technologies, greater compliance mandates and more severe security incidents, continue to be significant change agents. The 2022 Thales Data Threat Report illustrates these trends and changes.
Analysis from 451 Research, part of S&P Global Market Intelligence, based on a survey with more than 2,700 security professionals worldwide.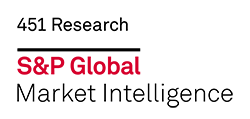 Global awareness of changing risks is high, but
this hasn't accelerated organizations to address them.
79%
of respondents expressed some level of concern about the security risks of employees working remotely
21%
of all respondents said they had experienced a ransomware attack
56%
of global respondents identified malware as the most common cause of increased attacks
Encryption still #1 choice to protect data in the cloud
59%
of respondents said encryption was the top tool to secure data in the cloud. Yet only 50% say that more than 40% of their sensitive data in the cloud has been encrypted.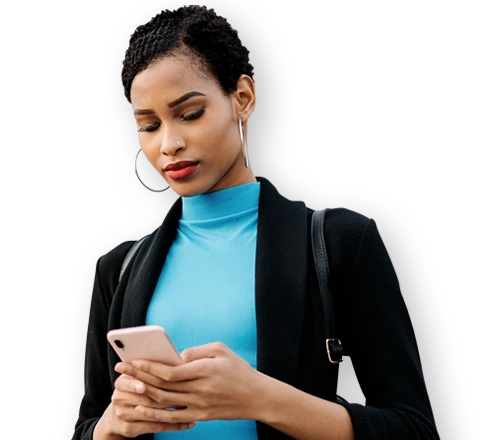 2022 Thales
Data Threat Report
Download the full global report and read about navigating data security trends and changes in today's business.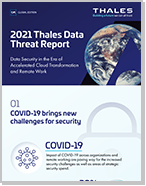 Read the key findings and download the infographic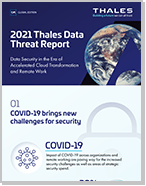 Watch the webinar where we discuss the changing data threat landscape