Thrive with simple, secure access
to all your apps with authentication everywhere
Accelerate organizational growth, minimize risks, and modernize your IT infrastructure. Let Thales help you centralize access management and authentication, reduce costs and avoid IT vendor lock-in for access to cloud and hybrid environments. 

How We Can Help You Thrive

Support Organizational Growth
Reduce costs, minimize IT friction and simplify operations by implementing flexible, secure access for any user to any app – on prem or in the cloud.

Minimize Risks and Protect your IT
Reduce phishing attacks, ransomware and credential theft with the broadest range of authentication options to meet the unique needs of your organization.

Modernize your IT infrastructure
Confidently move to the cloud, secure access to your existing environment, avoid IT vendor lock with a future proof access management and authentication platform.
Resources to Help You Thrive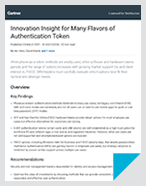 Gartner Authentication Report for IAM and SRMs Explores Authentication Token Insights
Get the Report

Access Management Handbook
Get the eBook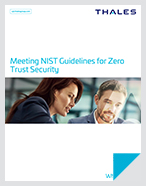 Meeting NIST Guidelines for Zero Trust Security
Get the White Paper