The financial industry has been turned on its head over the past 10 years. The emergence of fintech players like Stripe, Square and PayPal have pushed banks to innovate in ways they haven't since the ATM was implemented. With an estimated $500 billion retail market spend per year, what's next for the payments industry as a whole. The answer is frictionless payments.
Consumers today live in the world of Amazon and online shopping and the need for effortless speed is ever-growing thanks to the retail giant. First it was speed of delivery, then it was speed of ordering and now it is speed of checkout. Cashierless Amazon Go stores have popped up in several locations featuring self-checkout and mobile payments. With more and more stores adapting to the Amazon model to give customers unique experiences, are they keeping security in mind?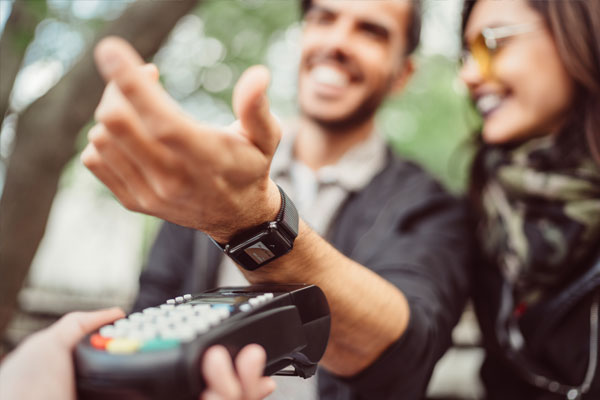 Security as Frictionless as Checkout
When companies attempt digital transformations, the rush to implement new technology sometimes overshadows full consideration of risk. For example, in our annual Data Threat Report we found that 97% of respondents are storing sensitive data in digitally transformative environments, but only 30% are deploying encryption.
This is an issue, especially for payment information that is stored in cloud environments. Without encryption and a layered defense, the data in question is an open target for hackers. The best practice for all sensitive data and all emerging technologies is to encrypt everything. As technology continues to evolve at break-neck speeds, companies must keep up with security regulations – especially in the financial and retail industries.
Enter payShield 10k
Security products today must be designed to address emerging threats, be agile and reduce operational downtime. Enter the newest product in our payment security portfolio: payShield 10K. Used in over 80% of global point-of-sale (POS) transactions, payShield is the world's leading HSM and is trusted throughout the global payments ecosystem – from issuers and service providers through to acquirers, processors and payment networks.
The new payShield 10k is easier to operate and manage with a 'no touch' implementation, making everything possible through remote management. To address significant growth in card transactions, it delivers higher transaction-per-second performance that also is important for real-time payments, open banking and secure remote commerce.
payShield 10K leverages improvements in processing capabilities and power management techniques to lower overall power consumption, even when operating at twice the cryptographic performance—in some cases by up to 40%. In addition to simpler deployment, the new payShield 10K HSM is also significantly streamlined from an operations perspective. Its firmware update workflow process has been reduced by more than a factor of 10, while still maintaining all necessary security checks for code authenticity and integrity.
In the event of an attack, the new module offers stronger tamper protection that erases keys and sensitive data when activated. Specifically, attempts to gain access inside the inner security module cause the device to be permanently disabled. This robust level of protection directly addresses key concerns among IT and security executives, globally: half now actively fear exposure of payment card details or other personally identifiable information—another fact that was revealed in our Global Data Threat Report.
Thales is leading the future of digital payments and enabling businesses to keep pace with payment innovation, adhere to the latest security standards and embrace a smarter, greener payment infrastructure.