It's March and with that comes the inevitable 70 million brackets to be completed predicting 67 basketball games over a three-week period. For employers that means countless hours of visiting websites not usually accessed at work and streaming numerous games on employer owned devices. Every year the research focuses on lost productivity, this year, research shows that allowing employees to watch games at work leads to more engaged employees.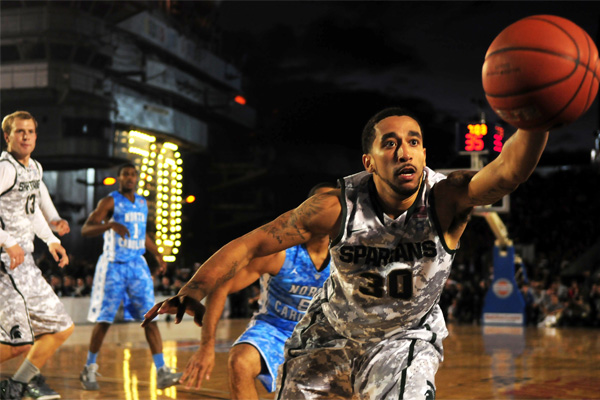 For IT security, March can quickly become maddening. Employees are the first line of defense when it comes to averting phishing attempts and distracted employees are off their game. In addition to traversing websites that don't meet company security standards, watching the latest action takes employees' eyes off the ball. The odds are in the hacker's favor – someone will inadvertently click on a suspicious email or unwittingly install malicious code.
If only March Madness was a standalone issue. Unfortunately, this year, companies are essentially "taking it to the hoop" when it comes to digital transformation initiatives. Our 2019 Data Threat Report-Global Edition, revealed that 97% of survey respondents reported their organization was already underway with some level of digital transformation. An additional 71% percent confirmed they are using sensitive data within these environments.
For employees multi-tasking through March, they inadvertently provide an open door for hackers to make off with sensitive data now stored and accessed through the cloud. The answer is a full-court press of encryption. It's the top tool for protecting data through digital transformation, it's the top tool for regulatory compliance and it's a top tool for IoT.
Whether your employees plan on accessing anything tournament-related through the month of March or not, remind them to be cognizant of what they're opening and make sure your organization has implemented the proper encryption technology to keep you out of foul trouble. Now, if only encryption could help with those brackets…
For more information on how Thales can triple team your data with encryption, privileged user access control, and collecting security intelligence logs so you can play zone defense in both private and public clouds, please visit our website.
You can also leave a comment below, or follow Thales on Twitter, LinkedIn, and Facebook.