This week marks the return of Amazon Prime Day – Amazon's seasonal retail event which has fast become a masterclass in driving demand and growth through great customer experience. In fact, last year's event was touted as 'the biggest shopping event in history', with over 100 million products sold.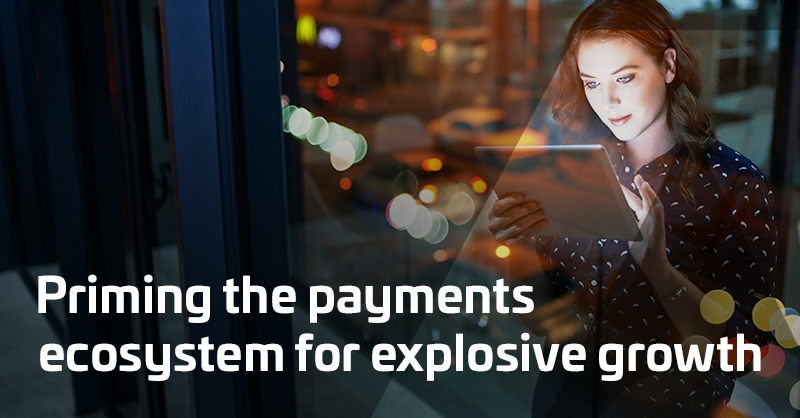 In a savvy move to drive up premium subscriptions, Prime Day sees subscribed members of the Amazon Prime service access exclusive discounts on an array of products for a limited amount of time – 48 hours, this year. Many manufacturers and third-party merchants now actually save their best deals for Prime Day knowing millions of extra shoppers will be buying goods via the online store.
Checkout challenges in e-commerce
The campaign, in numbers, appears to have been a runaway success for the business. For the brand, however, not all has gone seamlessly – with major glitches during last year's event potentially harming customers' perception of the platform's reliability. In many markets, this comes in the wider context that e-commerce – and mobile commerce in particular – are seeing rapid growth, but putting long-term aspirations at risk by continually disappointing customers with unstable on-boarding and checkout processes, or failing to assure customers they are processing their data securely.
This is particularly significant, given the 'frictionless' expectations consumers now have; failing at this first hurdle will have serious commercial consequences, for any business online. Yet, businesses must keep up with these demands without losing sight of security and stability. As I wrote about earlier this year, almost all enterprises are now storing sensitive data in digitally transformative environments, but only 30% are encrypting it. For Amazon Prime Day and every other day, you need to ask yourself: are all our checkout and payment processes, many of which are likely cloud-based, encrypted and secure?
Payments that protect companies and customers alike
For the wheels of commerce to turn efficiently, making payments for a product or service with a credit or debit card must remain easy and secure for consumers. Payment processing is highly regulated and constantly changing, therefore it is essential for any business selling online to have the right technology in place. Each purchase launches a complex, automated and highly-integrated process involving not just merchants but also banks, acquirers, payment processors and potentially a host of other players. And of course, as expectations and e-commerce volumes rise, businesses must process higher volumes of payments, at higher speed, with lower power consumption and greater security and tamper-protection.
Powering around 80% of the world's point-of-sale transactions, these are some of the mission-critical challenges we help our clients tackle every day – and were top of mind as we developed and released payShield 10K – the cutting-edge Hardware Security Module (HSM) which plays a fundamental role in securing the payment credential issuing, user authentication, card authentication and sensitive data protection processes for both face-to-face and digital remote payments.
So, if you're dabbling in the deals section this Amazon Prime Day – or making any online purchase in the near future – think about the huge set of technologies keeping that purchasing process stable and secure. It might feel fast and frictionless to you, but there's a whole lot going on under the hood.
To learn more about payShield 10K, please read our Transaction Processing Using payShield HSMs solution brochure.