Help your customers easily store and manage cryptographic keys separate from their sensitive data, enhancing encryption key control and data security in the Google Cloud.
The same Thales Luna Cloud HSM service that you are familiar with on the Data Protection on Demand (DPoD) Marketplace is now available on the Google Cloud Platform (GCP) Marketplace. This makes it easier for customers who are already using or planning to use Google Cloud to add Luna HSM to their Google services.
With this direct sell option through GCP, sales teams can offer customers yet another way to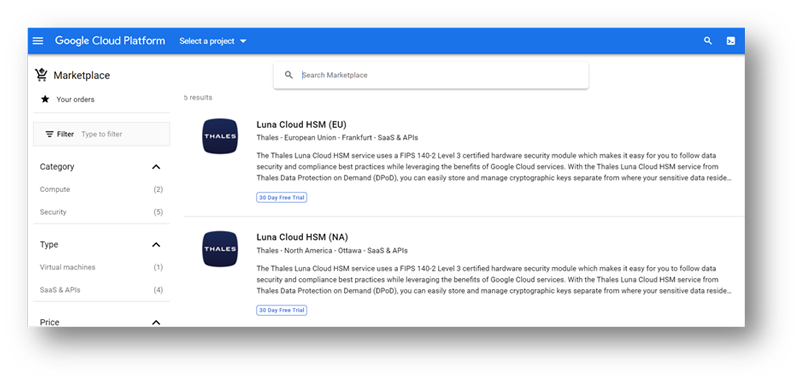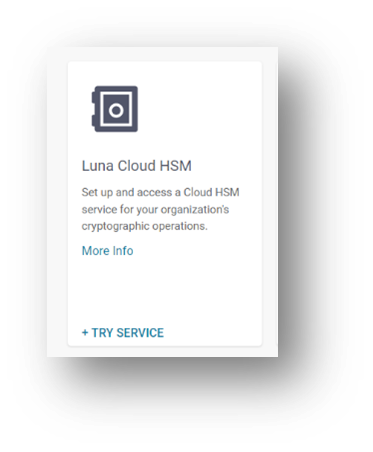 consume/deploy our market-leading Luna HSM offering. Luna Cloud HSM is available directly on Google Public Cloud to make it easy for your customers to follow security and key management best practices, while leveraging the power of Google Cloud for compute and analytics.
The Luna Cloud HSM service is a generic key vault that can also perform cryptographic operations such as encryption/decryption of data encryption keys, protection of secrets (passwords, SSH keys, etc.), and more, across multiple environments including on-premises, in the cloud or hybrid infrastructures.
Deployed in under 5 minutes, the Luna Cloud HSM service can be used as a root of trust for a wide variety of use cases such as code signing, PKI, Blockchain and IoT and includes an extensive list of proven integrations.
With the Thales Luna Cloud HSM service from Thales Data Protection on Demand (DPoD), you can:
Generate and store cryptographic keys
Establish a common root of trust across applications and services
Encrypt and decrypt data encryption keys
Protect secrets (passwords, SSH keys, etc.)
Isolate keys and signing operations from certificate authorities, host platforms, and operating systems
Automate key lifecycle control and processes
The Thales Luna Cloud HSM service uses a FIPS 140-2 Level 3 certified hardware security module which makes it easy for you to follow data security and compliance best practices while leveraging the benefits of Google Cloud services.
Features & Benefits
To learn more about the features and benefits of this solution, download the Luna Cloud HSM solution brief.
Google Cloud Marketplace Listings
In order to enable data sovereignty, this service is live on the Google Cloud Marketplace, with two listings:
EU - Luna Cloud HSM (EU) – Marketplace – Google Cloud Platform
NA - Luna Cloud HSM (NA) – Marketplace – Google Cloud Platform
Helpful Resources