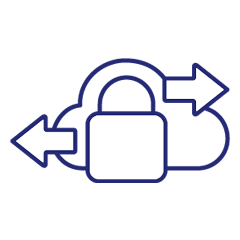 See how easy securing data in motion can be with the Thales CV1000 Virtual Encryptor
The Thales CV1000 Virtual Encryptor gives IT and data network managers the ability to respond to changing business needs, meet the increasing demand for agility, and provides data protection across the extended and virtualized WAN – all the way to the network edge.
Key benefits of the CV1000 include:
Near-zero overhead
Agile, scalable solution, highly responsive to changes in IT and business needs
Up to 10 times more affordable than hardware-based appliances
Get hands-on experiences with the CV1000 free for 90 days with no obligations. Complete the form to get started.
3 Reasons You'll Love CV1000
One Encryptor Perfect for Multiple Platforms