Thales commissioned Forrester Consulting to interview representatives from four global enterprises that have implemented the CipherTrust Platform to understand the potential benefits and ROI of our solution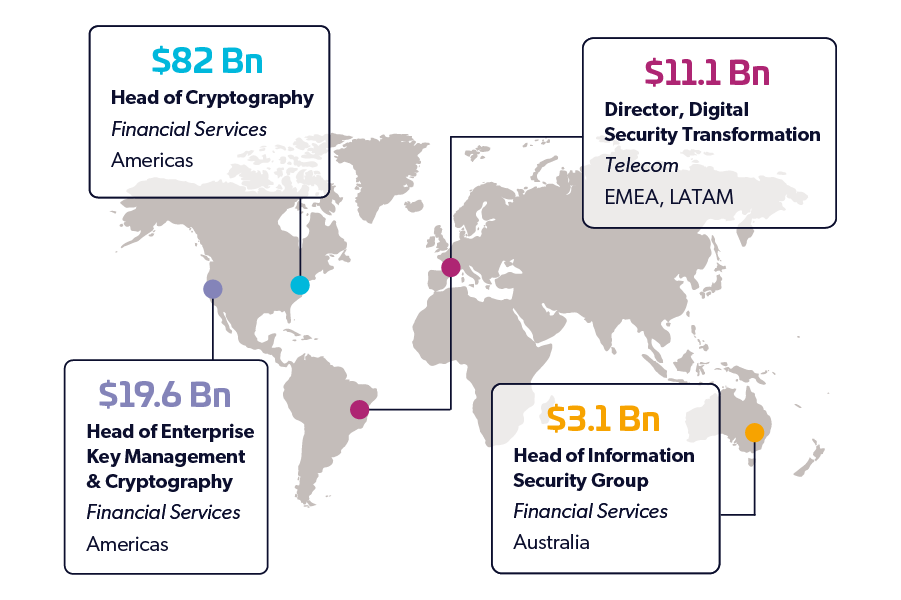 Within weeks of implementing CipherTrust Platform, we have been able to discover and protect over 50% of our data estate and achieve 100% centralization of key management thereby already reducing the impact of a breach.
Head of Enterprise Key Management & Cryptography
Financial Services
Benefits of the CipherTrust Platform:
For a composite organization representative of interviewed customers, Forrester estimated a 221% Return on Investment (ROI) over three years from implementing CipherTrust Platform and payback in less than 6 months.
Financial Benefits
Forrester Consulting calculated the financial benefits of the CipherTrust Platform at $9.1M over three years for the composite organization. These savings can be attributed to improved operational efficiency, reduced impact of a breach, reduced cost of development, and avoided costs of tooling and storage.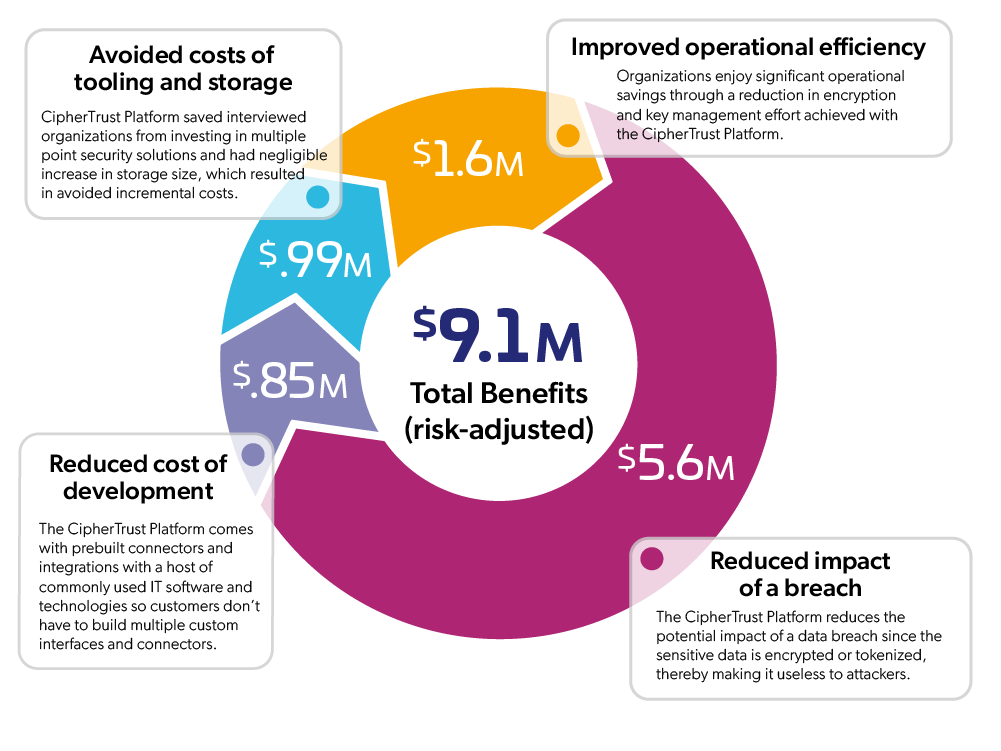 CipherTrust Data Security Platform ROI Estimator
Calculate the ROI of CipherTrust for your business.
Get Started
Unquantifiable Benefits
In addition to the quantifiable financial benefits above, Forrester Consulting identified a number of "Unquantifiable Benefits" the CipherTrust Platform provides based on customer interviews. These include: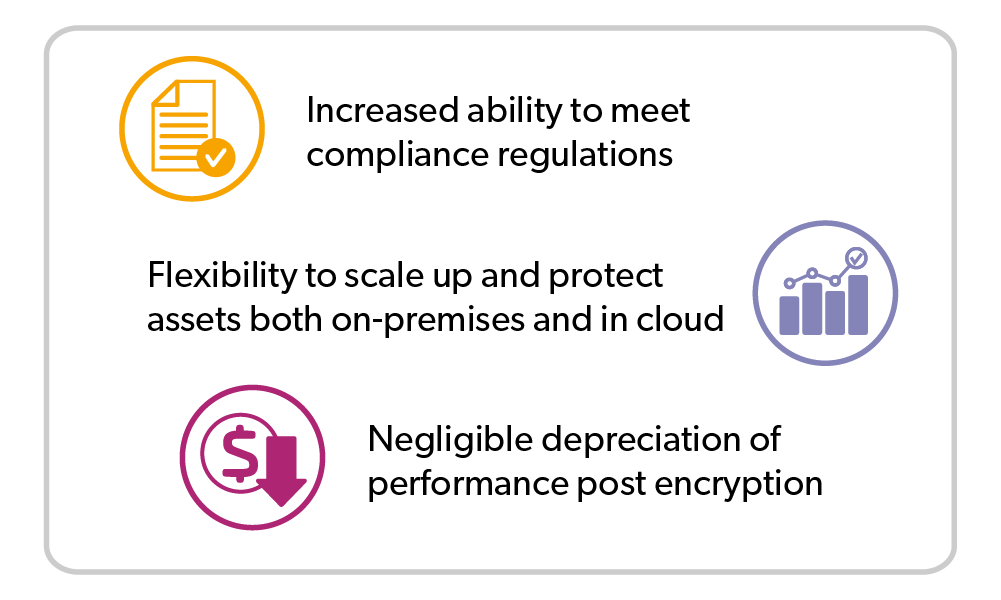 The CipherTrust Platform not only protects our assets on-premises and in the cloud, but [it] also simplifies policy management and reduces our cost of compliance, very impressive.
Head of Information Security Group
Financial Services

Understand how the Thales CipherTrust Data Security Platform delivers significant return on investment and provides a clear path to comprehensive data security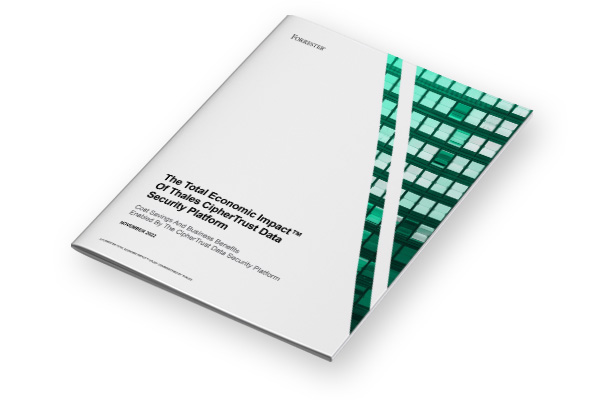 The CipherTrust platform has enabled us to centralize cryptographic key management for all platforms including Azure, AWS, Salesforce, NetApp storage encryption and even our 3rd party datacenters.
Director of Digital Security Transformation
Telecom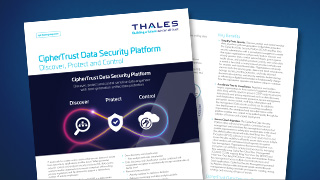 CipherTrust Data Security Platform
As data breaches continue at alarming rates, securing sensitive data is critical to all organizations. In addition, organizations struggle to stay compliant with evolving global and regional privacy regulations, and securing the cloud in the face of accelerated adoption brought on by the new demand to support tremendous number of remote employees.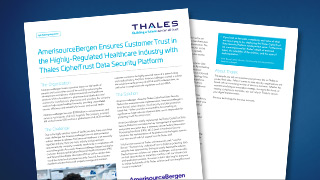 AmerisourceBergen Ensures Customer Trust in the Highly-Regulated Healthcare Industry with Thales CipherTrust Data Security Platform
AmerisourceBergen fosters a positive impact on the health of people and communities around the world by advancing the development and delivery of pharmaceuticals and healthcare products.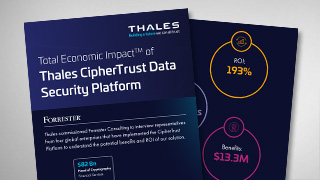 Economic Impact of CipherTrust Platform by Forrester Research
Forrester Total Economic Impact explains how CipherTrust Data Security Platform multiplies investments and provides comprehensive data security.