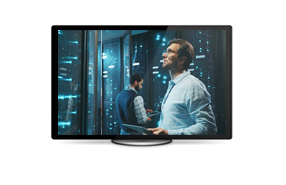 Revolutionizing B2B Identity Management: Your Gateway to Seamless Collaboration - Video
Today's enterprises struggle with access complexities among partners, suppliers, and employees. Many rely on inadequate solutions, resulting in risks and inefficiencies. Our B2B Identity Management transforms this landscape. Simplifying access, enhancing collaboration, and fortifying security, we've bridged the gap. Master B2B identity and master it all.
Ready to streamline your collaborations, boost efficiency, and fortify security? Explore the power of our B2B Identity Management solution today.