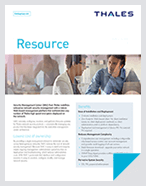 BlackShield ID: Java Phone MP Token Guide - Integration Guide
Security Administrators can transform Java ME mobile phones into tokens that will generate PIN protected onetime passwords valid for strong authentication at VPNs, Web applications, Citrix and any other BlackShield ID protected on-line resources.
The MP software token provides the advantages of AES-256 bit encryption-based hardware tokens without the associated cost and distribution issues. As an application installed on the mobile device it provides a viable alternative for organizations that do not want to rely on the availability of an SMS network for secure delivery of One-time passcodes.
Download