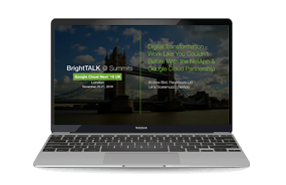 Digital Transformation - Work Smarter Than Before With NetApp & Google Cloud - Webinar
Join this interactive interview with NetApp as we discuss how their new partnership is changing the face of Google Cloud's capabilities.
Enabling businesses to move, deploy and manage enterprise applications - including Windows, SAP and Oracle - onto Google Cloud without re-architecting, NetApp's technology is powering a new flexible, agile and economic cloud solution.
As of 9am GMT (20th Nov 2019) Google Cloud volumes is generally available and we announced new opportunities between NetApp and Google to enable our customer opportunities.
Watch On Demand