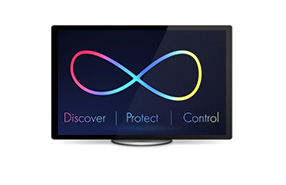 Discover, Protect, and Control Access to Your Data with Thales Solutions - Video
To operate securely in today's mobile and cloud-first world, organizations must protect their data and control who has access to it. Thales solutions to discover, protect, and control critical assets enable organizations to modernize data security for a zero-trust world.
Find and Classify Your Data Wherever it Resides by accelerating time to compliance, building operational efficiency and uncovering and closing security gaps. Secure sensitive data against increasing threats.
By protecting sensitive data in a single step with no manual intervention, using proactive protection based on vulnerability and risk profiles while unifying protection and implementing data security across hybrid IT environments.
Simplify and automate access to sensitive data by securing all user journeys with robust authentication capabilities, owning your access and data security and removing the risk of vendor lock-in and utilizing policy-based access control and key management.
You can rely on Thales to help you discover, protect and control access to your sensitive data wherever it is - from the cloud, data centers or networks.