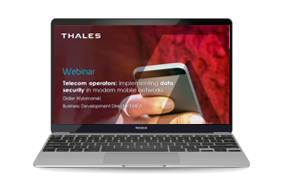 Telecom operators: Implementing data security in modern mobile networks-Webinar
Mobile Network Operators, who deploy new communication services face the complexity of mixing the modern mobile networks with the latest virtualization technology.
While opening flexibility in the deployment of the subsystems like Core Network, or MEC, the MNO's see a high risk to lose control on their cybersecurity strategy when applied to data protection.
The webinar will show how MNO's can take back control, and ensure an adequate data protection strategy by deploying a "encrypt everywhere" approach associated with best-in-class key life cycle and rights management.
Watch On Demand