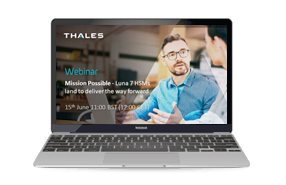 Mission Possible - Luna 7 HSMs land to deliver the way forward - Webinar
The Thales Luna 5/6 HSMs are going end of life in Sept 2022 and as such we have released the latest version of Luna HSM's i.e. Luna 7 Network HSM's. These HSM's are not only faster than their predecessors but are packed with additional features to provide a more efficient offering and are also the HSM's that we have submitted for FIPS 140-3 certifications.
There are different ways to upgrade your legacy Luna HSM's to the latest ones. Join the session to learn more about the FIPS roadmap and explore the different ways to upgrade to the latest HSM.
Date: Thursday, June 15th
Time: 11:00 BST (12:00 CET)
Watch the Webinar