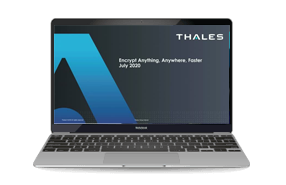 Navigating the Future of Network Security- Webinar
The continuing pandemic has changed the way we work. Increased data in motion from video conferencing, email, make-shift work environments, and remote applications have shifted the way we utilize our network and think about security. In addition, the dynamics of network architectures are changing, and security professionals and individuals are struggling to adapt. Modern organizations must rely on a complex mix of connectivity over both public Internet and private WANs, leaving security administrators challenged to balance requirements for network performance and strong security as more data traverses networks out of their control.

Network Independent Encryption, is one of the innovative technologies developed to meet the demands of modern network architectures. Using Transport Independent Mode (TIM), security professionals can encrypt data concurrently at network Layers 2, 3, or 4. Our experts for this session will discuss current and future network architectures, including TIM, and give advice on how to secure your network without compromising performance.
Watch On Demand