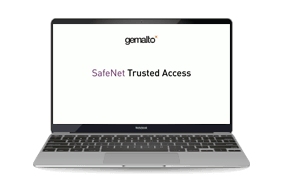 SafeNet Trusted Access Demo - Webinar
Thanks to SafeNet Trusted Access by Thales you can centrally manage access to cloud applications. The solution is flexible enough to easily adapt to business and security requirements but also convenient for employees thanks to the enhanced Single Sign On capability.
With Safenet Trusted Access, you have a central service that lets you manage single sign on with granular access control and enforce appropriate levels of authentication across your enterprise cloud applications.
For more information visit https://cpl.thalesgroup.com/access-management/safenet-trusted-access
Watch On Demand