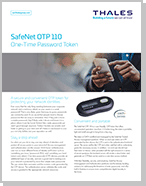 Software Driven Growth helps IoT Building Manufacturer - Case Study
Building Manufacturer Accelerates Software-Driven Growth - DEOS Case Study
For over 50 years, DEOS has been a leading manufacturer of building automation systems. They create sustainable products and solutions that combine heating, ventilation, air conditioning, and lighting into efficient IoT-powered system.
DEOS manufactures effective, reliable, and innovative control systems, and they work together with users to ensure smooth planning and implementation. Their loyal customer base of builders, planners, and building operators chooses to work with them because they know they will receive top-quality intelligent products and unbeatable customer service.
Challenges for IoT Software Driven Growth
Flexible licensing options including software licensing and hardware dongles
Needed new and updated pricing models, such as usage-based licensing
Being able to create different flexible pricing tiers to cater to the customer
Discover how you can:
Migrate quickly to software licensing driven growth
Make data-driven business decisions easier and faster
Update your outdated licensing and entitlement systems for supercharged software-driven growth
Migrate to software-based licensing, improve revenue and satisfaction.
Get the case study to learn from Deo's migration that supercharged their software-driven growth.
Download