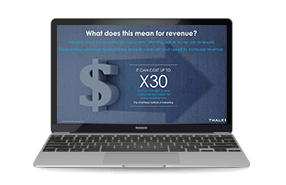 Subscription licensing is becoming the new normal. What does it mean for you? - Webinar
In this video we have the pleasure of hearing from Darim Rahmatallah, Senior Product Manager and Manoj Tharakan, Director of Professional Services, taking a fresh look at how subscriptions are transforming the way vendors sell and customers buy.
In the webinar, you will learn about:
What's influencing the SaaSification of on-premise software? 
What are the most important factors to a successful subscription strategy? 
How other software vendors have effectively moved to a subscription model, and what that's done for them.
Sentinel professionals are ready to help you face the challenges of maximizing your revenue. 
Watch the Webinar