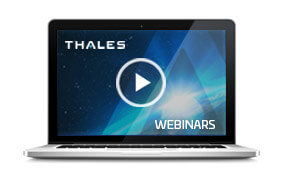 Applications That Go Bump In The Night (Webcast) - Webinar
This webinar focuses on protecting business applications that support high-tech manufacturing, content distribution, online authentication – in fact any situation where you need to know for sure that your application is doing precisely what the developer intended – nothing more, nothing less.  
Join Richard Moulds, VP of Strategy at Thales eSecurity, and Derek Brink, Vice President- Information Technology at Aberdeen Group, who will discuss the rise of malware and malicious insiders, and bring application security into clear focus. Well written software, security testing and code obfuscation mitigate risk but the most critical applications in the most risky locations need to go one step further to become tamper resistant. Trusted applications that handle sensitive data, control valuable IP and perform critical processes can be isolated and protected within secure execution environments. Mobile phones, embedded devices and data center servers all adopt physical hardening to secure the applications they host.