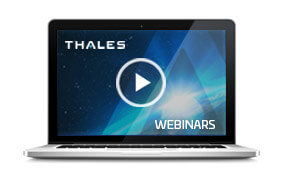 Webcast: Enabling Public Cloud Application Performance And Security - Webinar
As government agencies move application to the public cloud, they are faced with the challenge of application performance and security in cloud-hosted application delivery. Default application delivery software in public cloud offerings rarely provide the true features and security that agencies are used to from enterprise Application Delivery Controls (ADCs) and Web Application Firewalls (WAFs).
By adding virtual enterprise ADCs or WAFs with hardened key management from a Hardware Security Module (HSM), agencies can continue to serve their users with performance and security. In addition, these solutions can unify management by serving both on-premise and public cloud applications.
Join Thales eSecurity, F5 Networks, and GuidePoint Security for a complimentary webinar and learn how:
Virtual ADCs and WAFs differ from default checkbox public cloud ADC offerings
HSMs allow agencies to maintain control of the security of data in flight, even in the cloud
HSMs can add FIPS-level security, even after the fact for on-premise and cloud ADC or WAF solutions
Using the same ADC or WAF solution for on-premise and in the cloud will allow for a smooth transition to the cloud and simplify management
Featured Speakers:
Brent Hansen, Federal CTO, Thales eSecurity
Peter Scheffler, Cybersecurity Solutions Architect, F5 Networks
Jean-Paul Bergeaux, Federal CTO, GuidePoint Security
Date: Tuesday, February 27, 2018
Time: 2:00pm ET; 11:00am PT
Watch On Demand