TalkingTrust with Thales and ConsenSys Quorum
– Security for Ethereum Blockchains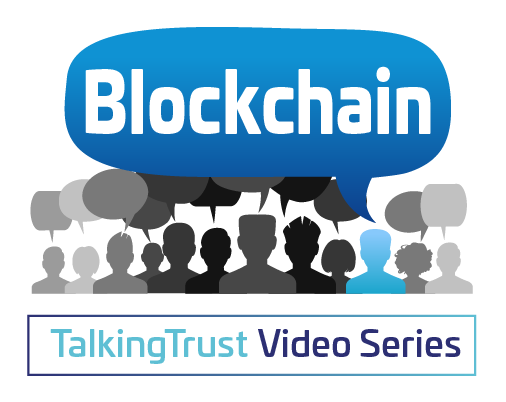 Listen to this short video to learn about Blockchain. Sharing decentralized data via blockchain, and how this builds trust is critical to its evolution and adoption. As user adoption increases, ensuring trust and integrity in the Blockchain network is paramount.
View this video to learn how:
developers can easily build next generation blockchain with "security built-in"
applications for new blockchain systems are more efficient & flexible, but also more secure
securing the Blockchain identity keys with a hardware root of trust is critical to the integrity of an organization's products and services
high quality entropy results in strong keys and identities
strong access controls and separation of duties means high assurance protection
you can assure trust for your blockchain projects
Watch this video to learn how Thales Luna Hardware Security Modules (HSMs) provide a foundation of trust for ConsenSys Quorum blockchain solutions, enabling developers to establish trust and high data security through distributed ledgers.
Speakers:
Blair Canavan, Director Business Development, Thales
Arash Mahboubi, Product Manager for ConsenSys Quorum
Partner website: consensys.net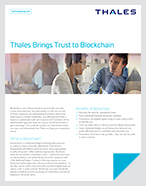 Bringing Trust to Blockchain with Thales HSM and SAS Solutions - Solution Brief
Blockchain is one of those industry buzzwords that you seem to hear more and more, but what exactly is it and can you trust it? Many enterprises are implementing blockchain without truly embracing its complete capabilities, and although blockchain is based on sophisticated...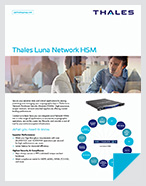 Thales Luna Network HSM - Product Brief
Secure your sensitive data and critical applications by storing, protecting and managing your cryptographic keys in Thales Luna Network Hardware Security Modules (HSMs) - high-assurance, tamper-resistant, network-attached appliances offering market-leading performance.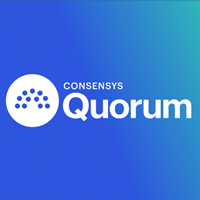 ConsenSys Quorum Documentation & Downloads
ConsenSys Quorum is an open-source protocol layer that provides developers with the flexibility and reliability needed to make their blockchain applications successful. ConsenSys Quorum comprises a suite of configurable components and APIs, enabling you to customize your use case and production environment.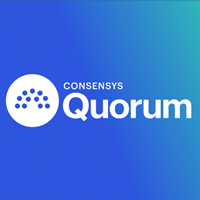 ConsenSys Newsletter
ConsenSys Quorum enables enterprises to leverage Ethereum for their high-value blockchain applications. Businesses can rely on the Quorum open-source protocol layer and integrate on top of it product modules from ConsenSys, other companies, or your own in-house development team to build high-performance, customizable applications.