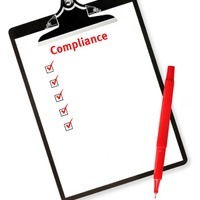 As we continue through our dedicated #Infosec13 series, my blog this week turns to the topic of data protection legislation and what the implications are for you.
As the volume of breaches increases and national governments impose hefty fines, the pressure to protect the integrity and confidentiality of mission-critical information has never been greater. However, it's not just the fear of financial penalties that's putting the organisations I speak with under pressure, it's the changing nature of the laws and regulations surrounding data protection.
One thing I've noticed of late is a stronger focus on encryption for personal information – not only of laptops and storage media, but also databases, unstructured data, the cloud and application data. In many jurisdictions, encryption technologies are a mandatory legal requirement and it's likely that we'll see the law becoming more prescriptive on embracing encryption technologies.
Legislation under the microscope
With the long list of regulations potentially affecting your enterprise, it's impossible to go through every requirement in a blog post (for a run-down of the legal obligations for encryption of personal data in Europe and Asia check out the Field Fisher Waterhouse whitepaper on the subject). Given this, what follows is a limited selection of the more pertinent regulations I believe might affect any company doing business in Europe in the future:
My advice...
We've all seen enough news to know what can happen if you don't get your compliance right and you fall foul of data protection legislation. As an organisation, you don't want to be airing your dirty linen in public – risking your brand reputation, incurring financial penalties and creating customer churn.
Laws are going to keep evolving, and the challenge is how to keep up – particularly if you operate on a global scale! As the custodians of your customers' data, you must place security controls around sensitive data, as this ultimately is the target of cyber attacks. In the face of today's penalties and sanctions for security negligence, the encryption of sensitive data is no longer optional; it's an absolute necessity.
As a company, you must ensure that any security solution implemented is transparent, gives your customers and partners the reassurance that their information is safeguarded appropriately, and ultimately, keeps the auditors at bay. It's a tall order, but I've seen enough customers do it well enough to know that it's achievable.
We'll be talking about this issue more during Infosecurity in April, so do pop over to our Infosec13 stand to discuss your data security in the context of the changing legislative landscape.
Paul Ayers is Vormetric's VP EMEA.