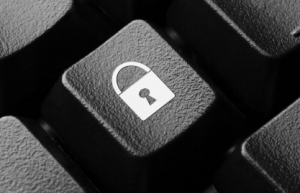 When you check out the Customer Success section of our site, you'll find that over the last couple of months we've added some great customer stories in areas that you might not be expecting. You'll find new examples in healthcare, benefits delivery, on-line cloud services, call centers, automotive and even legal services. You'll find long-term well established organizations whose drive, and long term performance has made them standouts in their markets, as well as companies pioneering new delivery and business models that create change and innovation. That these industry standouts have stood up and publicly recommended Vormetric is a great endorsement for us, and puts them at the forefront of organizations when it comes to data security.
For today, we'll concentrate on three Service Providers – A key growth segment today as organizations increasingly focus their budgets on key differentiation, rather than areas where an expert service provider can meet their needs at lower cost and with greater features and service levels.
These are organizations that are taking the defense of their intellectual property, customer and regulatory data seriously – often well beyond what compliance alone requires. As fanatical innovators for their customers –They Rock!
Virtustream – Rocks Enterprise Cloud Services
A Gartner Magic Quadrant member focused on meeting the needs of enterprises, and ranking in the top 15 of IaaS providers, Virtustream specializes in the deployment of SAP, and other mission critical applications into the cloud as well as offering more standard DR/Backup and virtual servers. xStream™ is Virtustream's Enterprise Class Cloud solution allowing both mission-critical legacy and web-scale applications to run in the cloud—whether private, virtual private or public.
What does Pete Nicoletti, CISO at Virtustream have to say about Vormetric?
"Our partnership with Vormetric and the power of its encryption solution has enabled us to turn an area of potential customer concern into a significant differentiator for our sales teams."
"The ability to handle any type of data, including databases at our client's locations or at ours, and the ease of customizing profiles for separation of duties, is a really powerful combination. It allows us to enter sales situations knowing that we have a compelling answer to any of the prospect's compliance or operational requirements."
Empyrean – Rocks Online Employee Benefits Administration
Based in Houston Texas, Empyrean Benefit Solutions is an advanced HR technology and service company dedicated to the administration of employee benefits for large and small corporations. With a flexible, scalable and simple-to-use Web portal for delivery, Empyrean oversees the benefits packages of more than 90 organizations managing over 1,000,000 individuals. Management services are both flexible and affordable – without the complications and expense of offshoring. Regardless of complexity, eligibility groups, medical plans, pricing differentiators, unions or other factors, Empyrean streamlines active and retired employee benefits packages for enhanced access and control.
What does Rick Miller, vice president of information technology for Empyrean have to say about Vormetric?
"Across the board we're seeing demand for far more rigorous search and procurement processes; having Vormetric Encryption enables Empyrean to demonstrate its commitment to protecting the integrity of all of our clients' data and that we really understand their requirements."
There are many powerful aspects of the Vormetric architecture: "The scalability of the solution means that there are no restrictions on how far or how fast Empyrean can grow. The data-centric strategy gives us the control and granularity our clients are demanding. And Vormetric's capabilities to handle data located in physical, virtual or cloud environments provide us with great flexibility. We're confident that we can accommodate the data security requirements of even our most creative customers!" asserted Miller
Bridgeway – Rocks SaaS Legal Management Services
Known for being one of the most recommended and highest rated providers of legal management solutions, Bridgeway Software, Inc. is continually evolving its model of delivering quality software and services to clients. Bridgeway's mission it to help in-house legal departments run better. Bridgeway helps these customers:
Deliver and optimize in-house legal services
Improve the impact of their legal spend and matter management, and corporate governance efforts
Enjoy best practices embedded in software that is easy to use, feature rich & highly configurable
What does Justin Knowles, director of information technology and security at Bridgeway, have to say about Vormetric?
"We're constantly expanding our portfolio, including the introduction of cloud-based applications. We wanted to ensure the integrity of our customers' data against malicious cyber-based threats with an industry-leading protection solution."
"Given the critical importance of data protection, our selection of Vormetric solutions is definitely giving us a competitive advantage. The policy-based encryption and separation of duties, coupled with the data-centric security model puts us in a powerful position when discussing data integrity with our existing clients and prospects: The benefits are obvious and compelling."