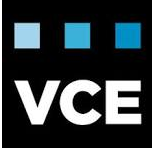 We recently announced the certification of Vormetric Data Security products for VCE/Block systems. The certification was achieved after a lengthy qualification process where our products were put through the paces in several dimensions: interoperability with the VCE/vBlock systems, functionality validation and performance benchmarking to ensure that there is minimal overhead due to data encryption.
The VCE/vBlock certification reminded me of an article I write a few months ago about Expert Integrated Systems in the context of IBM's Pure Systems for Applications. In some sense VCE/vBlock systems are also Expert Integrated Systems. However, VCE describes these systems as Converged Infrastructure systems, seamlessly integrating best-in-class compute, network and storage technologies. The value proposition for these systems is simple: radically transform the IT economics by reducing IT's costs in system configuration, deployment and management and instead focusing IT investments on innovation, faster time to value and business agility. VCE/vBlock systems are truly best of breed systems, designed from the ground up for VMware virtualized environments and the optimal placement of the I/O generated by several hundreds of these virtualized environments on vBlock storage. These systems create a "cloud in a box" paradigm with their low TCO, ease of deployment, systems management and dynamic provisioning of resources in response to peak demands. In fact these systems are increasingly getting deployed for private cloud infrastructure in a number of enterprises. In addition, these systems are also favored by many cloud service providers. And given these systems also manage large repositories of data it is extremely important to secure the data.
For Service Providers creating cloud solutions based on VCE Vblock Systems (e.g. SaaS vendors, Cloud Service Providers, Hosting Providers, Managed Service Providers (MSPs), Managed Security Service Providers (MSSPs)), etc.), this certification clears the way for them to easily incorporate Vormetric Data Security into their offerings. Many will want to make data security a core building block of their solution to add differentiation, and eliminate enterprise customers concerns about adoption. Others will want to create new, higher margin, tiered or ala carte, data security offerings that their customers can select based on their sensitivity to the risks of data exposure.
Certification of Vormetric Data Security solutions for VCE/vBlock systems is a significant milestone for both companies and one that will provide great benefits to our joint customers. The certification is also demonstrative of the flexibility and interoperability of Vormetric solutions, highlighting our focus on making the solutions transparent, easy, strong and efficient.