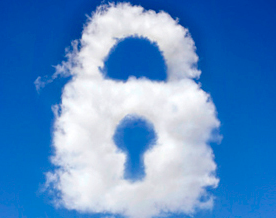 Last week we announced a new partner program:  The Vormetric Cloud Partner Program.
We have been partnering with cloud service providers for some time now, with many service providers using our Vormetric Data Firewall™ to address their end customer security concerns when moving to the cloud.  The announcement of our cloud partner program formalizes our activity programmatically and represents our commitment to meet the needs of this critical segment of the IT landscape – helping service providers address their end customer cloud security concerns while also aligning to their unique business model requirements e.g., flexible licensing and usage-based pricing models, support requirements and many additional areas.  As these needs are not limited to only cloud providers, the program also supports the needs of managed service providers (MSPs), managed security service providers (MSSPs), hosting and managed hosting providers, outsourcing vendors, co-location vendors and others.
It is a strong illustration of how seriously Vormetric is focused on meeting the needs of service providers – both technically, and with the programs and services that can help to make them successful.
The program recognizes that for all of these organizations the business models, support needs, go-to-market methods and even how they communicate and recruit their customers has fundamentally changed.   Whether their customers are end users, medium or small business, or the largest enterprises, they all require not only solutions that will help them to overcome security, compliance and privacy concerns, but also need these solutions to meet both technical and business operational needs.   Our Vormetric Cloud Partner Program was designed to support service providers in these efforts.
Key elements of the program include:
Priority access to dedicated Vormetric technical account managers
Flexible licensing and usage-based pricing models
Sales process planning, tracking, engagement and mentoring
Technical and sales training and certification
Exclusive access to partner updates and events
Finally, here's a great example of a Vormetric Cloud Partner in action – this morning we issued a press release with SaaS provider AtTask (http://www.attask.com/).  Once a dedicated on-premise software provider of project management solutions, AtTask is now the leader in offering project management services as a SaaS solution.  Earlier this year, Gartner recognized AtTask as a "Leader" in the 2013 Magic Quadrant for Cloud-Based Project and Portfolio Management Services.  Their Enterprise Work Cloud environment allows them to meet the needs of managing and collaborating the work of thousands of global enterprises, and their use of Vormetric Data Firewall technology allows them to easily meet the needs of the most exacting enterprise customers, including Adobe, Cisco, HBO, Kellogg's, House of Blues, REI, Trek, Schneider Electric, Tommy Hilfiger, Disney, ATB Financial and others.
If you would like more information, download our Vormetric Cloud Partner Program Overview or write the Cloud Partner Team at cloudpartners@vormetric.com.