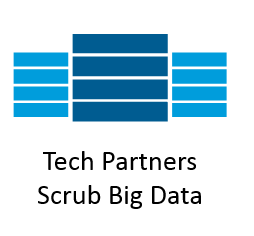 Big Data. We hear about it all the time, but over the last few years, the phrase itself seems to be losing value. How do we rebuild the value that Big Data once had? Additionally, how do we ensure that the data in Big Data is secure?
Managing Big Data requires critical data protection. According to Vormetric's recent Insider Threat Report, more than 80 percent of organizations use cloud and Big Data services. With 54 percent claiming to keep company-sensitive information in the cloud, the enterprise needs more defenders of data.
ClickToTweet: Keeping Big Data Environments Safe for Sensitive Data #DefenderOfData @Vormetric. http://bit.ly/1GemBgU
As enterprises witness the increasing influx of data in the age of the Internet of Things, data-driven analysis is not only expanding, but it's creating a new wave of challenges for IT providers and technology companies. For example, let's examine the rising production of connected devices and proliferation of data. From smart water bottles measuring your water intake to hospitals leveraging electronic health records, it's plain and simple; more data = more risk.
However, not all organizations are always up to the task of proactively securing data. For many organizations, there are a series of challenges in tackling data management and complex data sets, particularly as internal IT staff using on-premise systems can be reluctant to transfer data into a cloud-based solution.
Fortunately, this doesn't have to be as daunting as it sounds. That's why we are getting ready for summer and helping enterprises with spring database cleaning. Here at Vormetric, our data security solutions help to protect sensitive information from data breaches. Since data can't defend itself, enterprises need to protect what matters, where it matters. Through Vormetric's partner program, enterprises are given the expertise to leverage technology investments while protecting themselves from data breaches, delivering flexible, scalable solutions among a variety of platforms.
A variety of industry verticals rely on Big Data management. Whether healthcare, finance, retail or SaaS, companies are leveraging encryption services and data security platforms.
Let's dive into a few use cases:
Data-driven Healthcare: Partners Cloudera and MongoDB are keeping data clean and safe with Vormetric for a large Healthcare IT provider. With regulations such as the Health Insurance Portability and Accountability Act (HIPAA), healthcare organizations are required to store healthcare data for extended periods of time. Naturally, when data is stored for longer periods of time, it leaves a patient's information more vulnerable. The ability to expedite this process is especially valuable when regulatory changes come into play, such as the recent conversion from HIPAA 4010 to HIPAA 5010.
Repairing the Warehouse with Teradata: Last month, we announced our partnership with Teradata to create solutions that enable PCI-DSS, HIPAA/HITECH compliance, adding capabilities for protecting personally identifiable information (PII). The product reduces complexity for developers by offering documented, standards-based APIs and user-defined functions for encryption and key management to secure data-at-rest.
NoSQL Environments: MongoDB, Couchbase and DataStax: Deploying data security solutions does not have to be a cumbersome process, like cleaning your gutters. You can take advantage of data-at-rest security with great scalability and high performance in NoSQL environments. Tech companies like MongoDB, Couchbase and DataStax are enabling organizations to quickly establish Big Data environments that deliver high performance and enterprise-grade security through their partnership with Vormetric.
DataStax works with Vormetric to deploy robust and comprehensive controls in Big Data environments. Vormetric solutions feature transparent implementation to employ data-at-rest encryption. As a result, IT providers can quickly and efficiently institute the controls you need.
Similarly, MongoDB, an open source NoSQL cross-platform uses Vormetric's Data Security Platform. Together, we deliver high-performance encryption, easy to use integrated key management, privileged user access control and data access security intelligence. Unlike other solutions, this extensive platform is tunable to protect data that is very granular, down to a specific directory or volume.
Lastly, Couchbase collaborates with Vormetric to use a single platform for data security. Organizations can maintain compliance and safely use sensitive data within the Couchbase platform, protecting data stores at the file system level, as well as within the data store at the field or column level.
Streamlining with SaaS: According to our recent insider threat report, 83 percent of organizations are concerned with SaaS cloud storage environments. In our CEO's recent blog post , it's all about the SaaS. Enterprises can effectively work with cloud service providers to build a sense of trust with employees, while creating an efficient workflow and alleviating potential risks. Read more about our data security platforms for SaaS here.
Finance Forward: Data security compliance and regulatory solutions for banking and financial services are imperative because of the high levels of sensitive and private information they collect from cardholders and customers. Whether you are using big data technology on-premise or in the cloud, financial data must be safeguarded. Financial services organizations are leveraging transparent encryption, application encryption and key management to meet global compliance requirements, all on a single framework for data-at-rest protection.
Don't delay your spring cleaning. Secure your data's value. Learn more about our partner program. For more information, reach out to one of our data security specialists, or visit us at: Thales or tweet to us @Vormetric, using the hashtag, #DefenderofData.