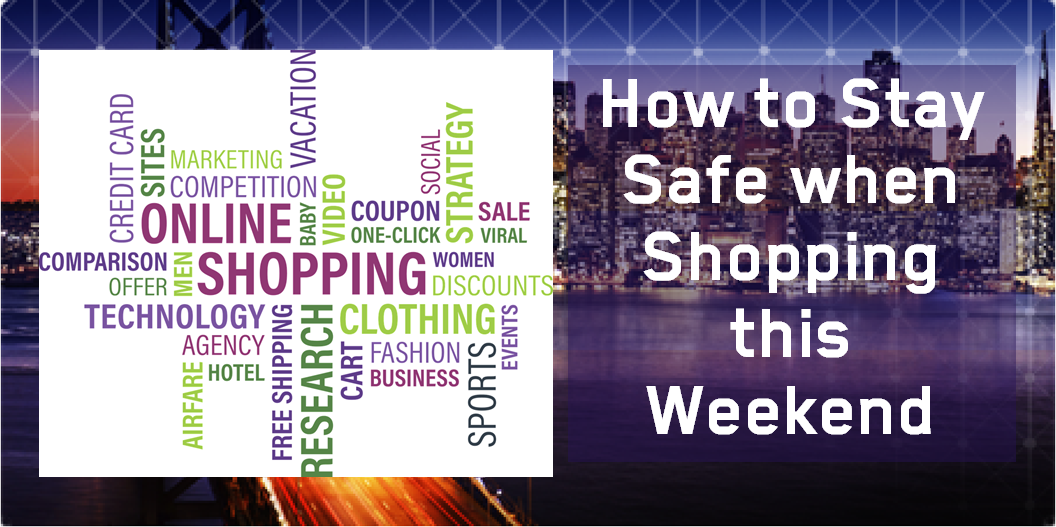 It's safe to say that the holiday shopping season has arrived. And with Black Friday and Cyber Monday just around the corner, it's important to be mindful of security, whether browsing websites online, making payments or even heading to the mall.
Securing Your Payments
Card data and other sensitive personal information associated with payments has become a tantalizing payload for cybercriminals to target. Fortunately, with a few simple tactics, consumers can continue to enjoy convenient payment options without compromising security.
Click to Tweet: How to Stay Safe while #Shopping - Online or at the Mall @solcates bit.ly/2eXiAoX pic.twitter.com/hPgATPw3Sy
First, I recommend that shoppers avoid using their debit cards when possible. A recent Wall Street Journal article dives into the reasons why – for starters, debit cards are directly connected to your bank account, which may enable a fraudster to gain direct access to you balance. With credit cards, on the other hand, cybercriminals do not have access to your personal funds. If fraudulent transactions are made on a credit card account, account holders get a bill to pay later. And federal law dictates that card holders are not responsible for unauthorized charges.
A good alternative for traditional cards is to use technology like Apple Pay and Google Wallet. And according to our recent survey, issued in conjunction with Wakefield, over 60% of respondents are already using a form of digital payment. Since their inception, these digital wallet providers have since stepped up their game. By embracing tokenization and biometric authentication, these technologies have pushed the industry towards a higher security standard for payments.
Staying Safe Online
In recent years, the consumer shopping experience has become increasingly digitally oriented. Why fight the lines at my retailer of choice when I can do it all from the comfort of my home? However, with this increase in online activity, shoppers must be aware of their surroundings. In the digital world, there are steps we can take to avoid falling prey to online fraudsters and cybercriminals.
While it might be an obvious first step, always do your online browsing at trusted sites. We've all been there – there's a new toy you may want to get for your son or daughter. Stick with the traditional retailers you're familiar with, and please don't ever do your holiday shopping at deals.wewillhackyou.com/trustus.
Gizmodo recently published an article with 12 security tricks to stay safe online. Recommended in the list is to embrace end-to-end encryption. Encrypted messages can't be read by anyone but the sender and the receiver. The piece recommends looking for website URLs beginning HTTPS, and also using fully encrypted messaging platforms for the most sensitive discussions. Check out the full article for additional tips.
Physical Security When Shopping
For the good people of the world who may still prefer to do their holiday shopping the old fashioned way, it's also important to be extremely cautious with your own physical security. With all of the talk of our digital approach to shopping, let's take a moment to discuss how you can stay safe if you're doing this year's shopping in person.
Step one: always stay in well-lit areas. Another important reminder is to avoid carrying large sums of cash, and to keep your wallet or handbag with you. This way, you can grab it if someone tries to steal from you. For more tips on staying safe when shopping this holiday season, check out Inside Edition's helpful guide here.
Conclusion
Whether you're browsing the internet, making payment transactions or simply headed to the mall to take advantage of all of the hot deals at your favorite retailer, please be vigilant of your surroundings and make smart, informed decisions. Keep track of your payment history, shop at trusted locations and be mindful of your physical security. Together, we can all enjoy a happy – and secure – holiday season.